Public Tour: A Shared Legacy: Folk Art in America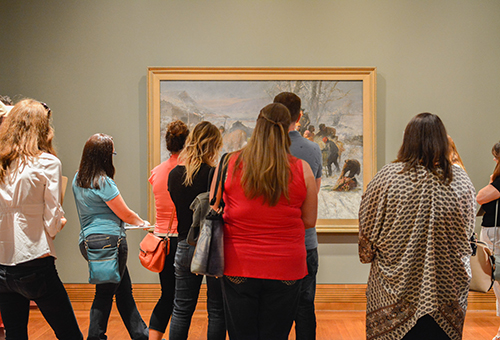 8/17/2017 at 6:30 p.m.
View extraordinary examples of art created by self-taught or minimally trained artists between 1800 and 1925. The exhibition features more than 60 works. Included are rare and very fine portraits by such artists as Ammi Phillips and John Brewster, Jr.; vivid still lifes, allegorical scenes and landscapes, whimsical trade signs and figure and animal sculptures. In total, these works illustrate the ingenuity and breadth of American creative expression during a period of significant political, social, and cultural change in the United States.
This exhibition is drawn from the Barbara L. Gordon Collection, and is organized and circulated by Art Services International, Alexandria, Virginia. As a special feature, approximately 30 equally noteworthy examples of folk art, drawn from private collections in the region, supplement this exhibition.
Public tours meet in the front lobby.
Add to Calendar