Public Tour: Dressed to Kill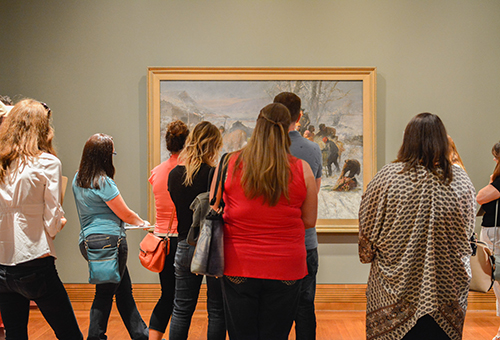 3/23/2017 at 6:30 p.m.
This exhibition introduces Japanese samurai culture and arts from the 16th–19th centuries. The 130 warrior-related objects are selected from the collections of the Cincinnati Art Museum and Gary Grose, a local collector. In addition to 11 full suits of armor and a wide variety of arms, this exhibition will also feature the museum's related Japanese art works, including battle prints, paintings, metal crafts, banners and costumes – many will be on display for the first time.
Public tours meet in the front lobby.
Add to Calendar