Art After Dark: Tormented Souls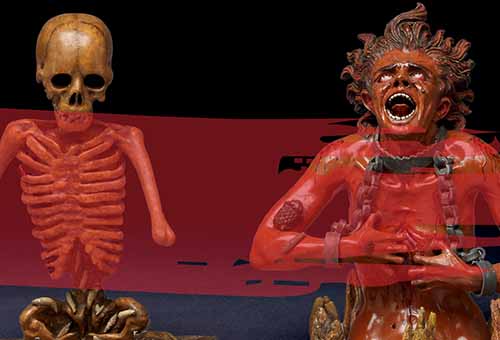 Friday, October 25, 2019 at 5–9 p.m.
Free admission. RSVP not required.
We expect crowds. Parking is limited, please consider carpooling or using Uber/Lyft.
Costumes encouraged. No weapons or masks allowed.

Join us for a night of spooky fun as we celebrate Halloween and special exhibition Treasures of the Spanish World. Enjoy music from Andres Bautista DJ AB, dance performances from Pones, food for purchase from Che, specialty cocktails, gallery experiences with Cincinnati Playhouse in the Park, planet and star gazing with Cincinnati Observatory and free admission to special exhibitions. #artafterdarkcincy

About special exhibition Treasures of the Spanish World:
On view October 25, 2019–January 19, 2020
Explore the cultures of the Spanish world across four millennia through some of the finest artworks from the Iberian Peninsula and Spanish America.
Thank you to our sponsors: 
Dewey's Pizza | P&G | Cincinnati CityBeat | 91.7 WVXU
Add to Calendar