Art+Feminism Wikipedia Edit-a-thon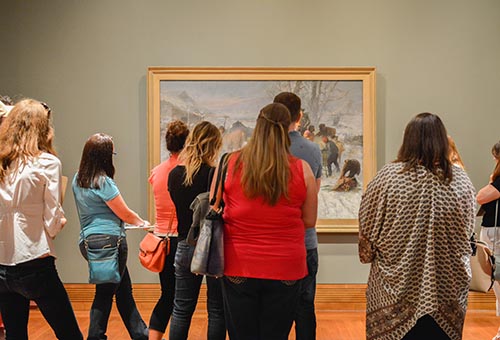 Thursday, December 12, 2019 at 6–8 p.m.
Join us for a communal updating of Wikipedia entries on subjects related to gender, art and feminism. A response to the well-known gender gap on Wikipedia, Art+Feminism is an international campaign to improve content on women and the arts on Wikipedia, and to encourage women to participate in the online encyclopedia. We will provide tutorials for the beginner Wikipedian, reference materials and the trailblazing spirit of Women Breaking Boundaries and the Power of Her.
Bring your laptop if you're able, plus ideas for entries that need updating or creation. For those interested in the cause but who don't wish to write or submit edits, we urge you to stop by to show your support. We invite people of all gender identities and expressions to participate, particularly transgender and cisgender women. 
Visitors meet in the Great Hall.

FREE. Reservations not required. 
Add to Calendar