Concert: Nova: The Art of Fugue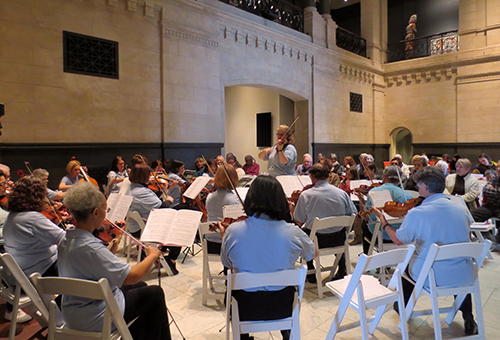 11/14/2017 at 7 - 9 p.m.
Artistic Director Hiro Matsuo leads an exploration of the Fugue, a compositional technique in which a theme is presented in recurring and interweaving ways. The evening features J.S. Bach's Art of the Fugue, String Quartet No.4 by the New York-based and Cincinnati-bred composer Michael Ippolito, and the colossal Grosse Fugue by Ludwig van Beethoven. Creating a visual representation of Bach's Art of the Fugue are dancers of MamLuft&Co. Dance.
Click here to purchase tickets. 
Add to Calendar