Connect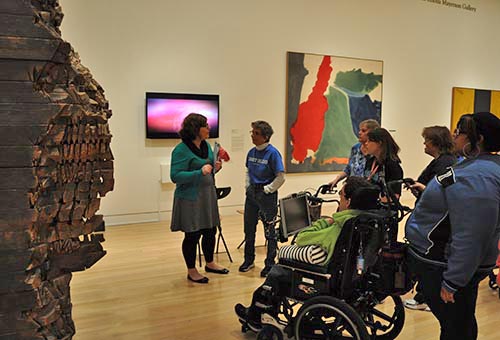 Saturday, October 26, 2019 at 11–12:30 p.m.
This program is specifically designed for adults with developmental disabilities and their caregivers. Each month, we will explore different parts of the museum on a multi-sensory tour, then create art related to what we see. This month, we will be looking at art made by powerful women in the exhibition Women Breaking Boundaries, then we will do a print-making activity that will show our power. Visitors should meet in the Great Hall.

FREE. Reservations recommended. Make a reservation using the "Purchase Tickets" link or by calling (513) 721-ARTS.
Add to Calendar
Purchase Tickets