Conversation with the Artist and Book Release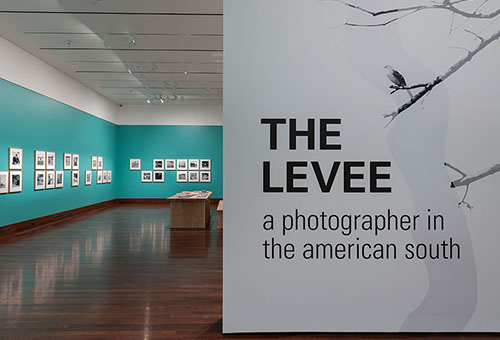 Friday, January 24, 2020 at 6:30–9 p.m.
Currently, the Conversation with the Artist is sold out. Tickets may become available at the door.
All are welcome to attend the reception, exhibition view, book release and signing. RSVP details below.
About the Event: 
FREE, reservations recommended
Please join Exhibited Artist Sohrab Hura and Curator Dr. Nathaniel M. Stein for a special evening in celebration of The Levee exhibition and the Cincinnati Art Museum's newest publication, The Levee: A Photographer in the American South.
Reception and Exhibition View
6:30–9 p.m. | Great Hall and Gallery 105
Enjoy small bites and cash bar in the Great Hall. Exhibition gallery open throughout the evening. All are welcome.
Conversation with the Artist *SOLD OUT*
7–8 p.m. | Terrace Café
Listen in as the artist and curator discuss Hura's work and The Levee exhibition project.
Seating is limited. Reservations are required. Tickets may become available at the door. 
Book Release and Signing
8–9 p.m. | Miro Gallery
Explore CAM's innovative new exhibition catalogue, co-published with Candor Arts.
Sohrab Hura's award-winning photobooks also available for purchase in limited number. All are welcome.
—rsvp—
Kindly respond by January 20, 2020.
Please join us for the Reception, Exhibition View, and Book Release; please call 513-721-ARTS to let us know you will attend. The Conversation with the Artist is currently sold out, but tickets may be available at the door.
Arrival for all events is via the museum's main entrance. Parking is complimentary.
About The Levee: A Photographer in the American South: Originated at the Cincinnati Art Museum, this special exhibition presents photographs by Sohrab Hura (Indian, b. 1981). The Cincinnati Art Museum is the first museum to exhibit The Levee, a suite of photographs taken by Hura on a road trip following the course of the Mississippi, from its confluence with the Ohio River to the last inhabited reaches of the Delta. It is a work about perspective, place, longing and hope. Learn more
Image: Sohrab Hura (b. 1981), India, untitled inkjet print from The Levee, a suite of 83 photographs, 2016 (negative), 2018 (print), Gift of Sohrab Hura and Experimenter Gallery, Kolkata, 2019.157 © Sohrab Hura
Add to Calendar