Members Opening: Frank Duveneck: American Master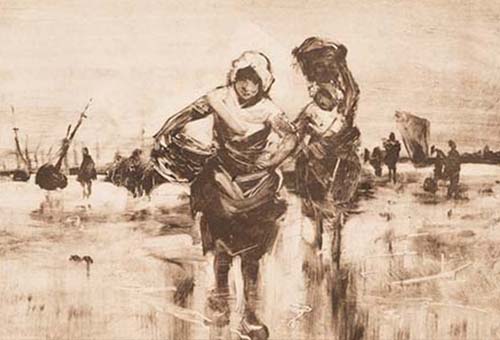 Thursday, December 17, 2020 at 5–7 p.m.
This is an in-person event.
Through his brilliant and inspiring work as a painter and printmaker and as a charismatic teacher, Duveneck's impact on the international art world of his time was substantial and enduring. More than 90 examples across media from the holdings of the Cincinnati Art Museum, the leading repository of the Covington native's work, and 35 pieces on loan from collections across the United States will provide a fresh, in-depth look at this important artist.
Reservation required. For more information and to reserve your entry time, visit cincinnatiartmuseum.org or call (513) 721-ARTS. For dinner reservations at the Terrace Café, call (513) 639-2986. Plans are subject to change in response to evolving public health circumstances
ONLINE LECTURE
Duveneck Stories: From The Whistling Boy to "Foucar's Nude" Duveneck's close affinity with the museum goes back more than 130 years. Join Curator Julie Aronson for a look at our latest exhibition. Watch the online lecture beginning December 17 by visiting cincinnatiartmuseum.org/duvenecklecture.
Add to Calendar