Evenings for Educators: Evening with an Illustrator: My Best Friend Fiona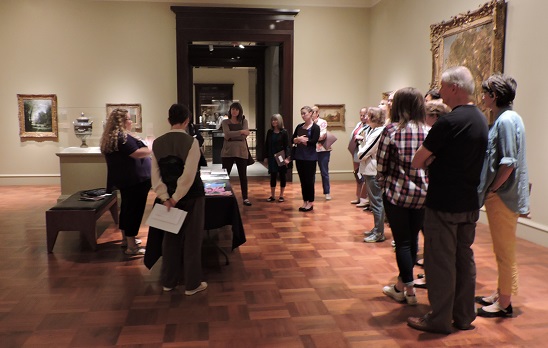 Thursday, January 17, 2019 at 4 – 7 p.m.
Are you familiar with the story of Fiona the hippo from the Cincinnati Zoo? Hear from WCPO cartoonist Kevin Necessary and community reporter Lucy May, on the creation of this illustrated children's book, My Best Friend Fiona. Through the eyes of Trixie the Tilapia, learn about Fiona's heartwarming story. After the presentation, join Necessary as he leads a hands-on art activity.
Members $10, general admission $20, students $5. Reservations required. Make a reservation using the "purchase tickets" link or by calling (513) 721-ARTS. 
Add to Calendar
Purchase Tickets