The Fabric of India Symposium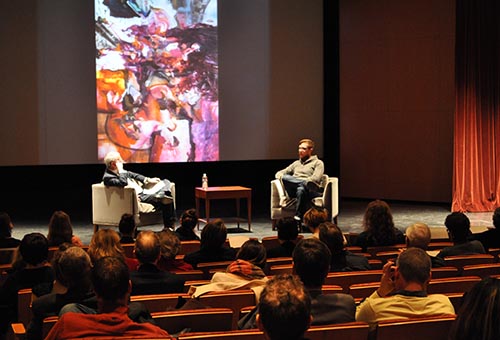 11/16/2018 at 9:30 a.m. – 4:30 p.m.
This day-long symposium will explore Indian textiles in depth; their origins, designs, political meanings, history and future. The day will include time to visit the exhibition and interact with the featured speakers including:


Divia Patel, Senior Curator of South Asian Art, Victoria & Albert Museum and co-curator of The Fabric of India

Ruth Barnes, Thomas Jaffe Curator of Indo-Pacific Art, Yale University Art Gallery
Daniel Walker, former Chair and Christa C. Mayer Thurman Curator of Textiles and Curator of Islamic Art at the Art Institute of Chicago

Cristin McKnight Sethi, Assistant Professor of Art, George Washington University

Avalon Fotheringham, Curator of South Asian Art, Victoria & Albert Museum

Arti Sandhu, Associate Professor in the Fashion Program, in the School of Design at DAAP, University of Cincinnati

Ainsley M. Cameron,  Curator of South Asian Art, Islamic Art and Antiquities, Cincinnati Art Museum


Visitors will meet in the Fath Auditorium. Members $15, general admission $25, students/seniors $10. Reservations required.
Add to Calendar
Purchase Tickets