Fright Night at the Cincinnati Art Museum **SOLD OUT**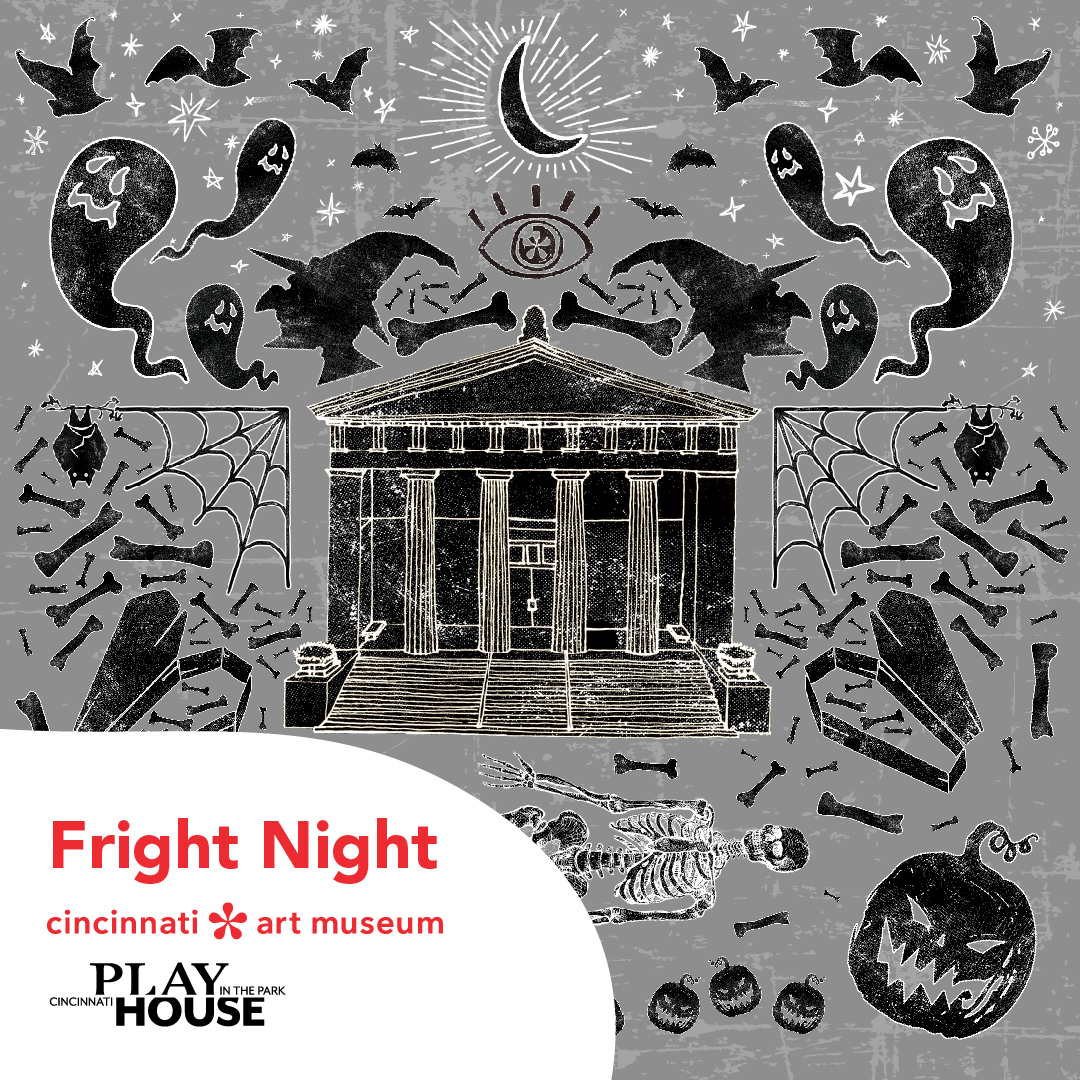 10/5/2017 at 5–8 p.m.
**SOLD OUT**
Explore one of the country's most haunted museums this fall. Take a ghost tour and hear stories of hauntings in the galleries in partnership with Cincinnati's Playhouse in the Park Off the Grid program! Cash bar and appetizers available. Free admission. RSVP required. Limited space.
Ghost Tour Schedule (meet in the Great Hall)
5:00 p.m.
5:30 p.m. 
6:00 p.m. 
6:30 p.m. 
7:00 p.m. 
Add to Calendar