From Affluent to Average: The Wormser Bedroom and Teen Bedroom Culture in the 1920s and 1930s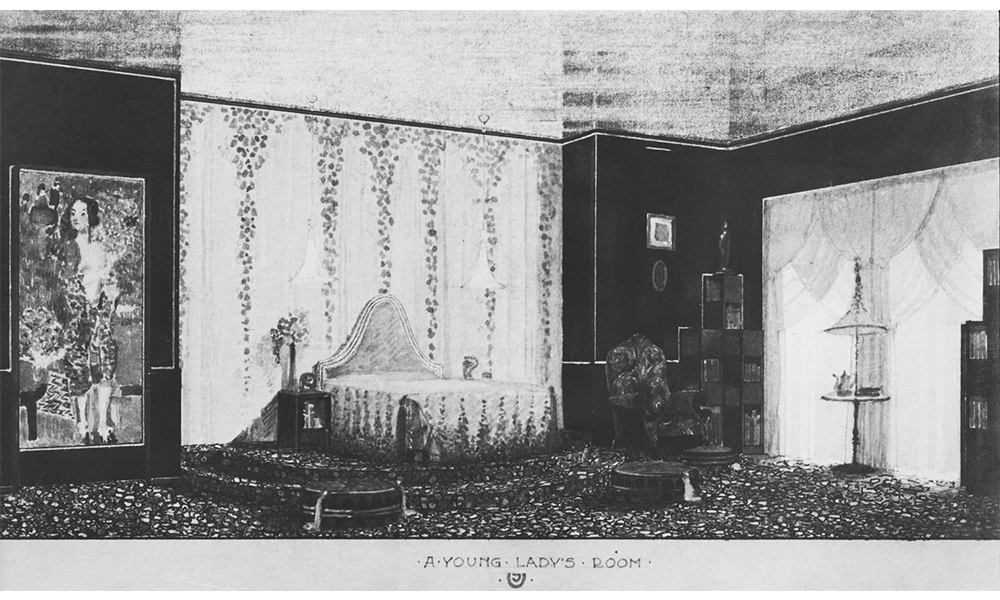 Thursday, July 7, 2022 at 7–8 p.m.
Elaine Wormser's bedroom stands apart from the rooms most American teens presided over during the interwar years. Her family possessed wealth and access to Joseph Urban, one of the era's most prominent designers and architects. Nonetheless, the process of resurrecting Elaine's room and studying her recollections of it for the exhibition Unlocking An Art Deco Bedroom by Joseph Urban has revealed that it shared many features with rooms enjoyed by less privileged teens. Join Dr. Jason Reid, author of Get Out of My Room!: A History of Teen Bedroom Culture in America, as he considers how both affluent and average teen bedrooms were shaped by the era's prevailing views on psychology, consumerism, teen autonomy, and intellectual growth.
Speaker Bio: Jason Reid is a history instructor at Ryerson University in Toronto. He has degrees in Russian, Canadian, and American History from Carleton University in Ottawa and York University in Toronto. His research has touched on several areas of historical interest, including teen bedroom culture, education, and legal history. He is currently performing research for a book that examines the murder of a 93-year-old woman in his hometown of Hensall, Ontario, in October 1973
Members: Free; Non-Members $20; Students $5.
Reservations are required. Lecture will take place in Fath Auditorium (ground level).
---
If you need accessibility accommodations for this program or event, please email [email protected]. Please contact us at least two weeks in advance to ensure accommodations can be made.
Add to Calendar
Purchase Tickets