Gallery Experience: Tchaikovsky meets Chagall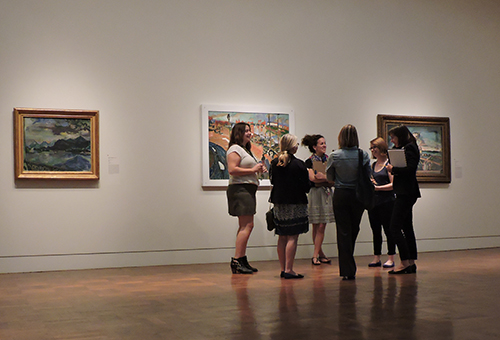 10/8/2017 at 3 - 4 p.m.
Join us each week for a different way to look at art. Every Sunday, we will explore a new perspective on the museum's collection during this one hour experience. Whether it's a discussion or a performance, we will examine art through the lens of contemporary life. This week, we will enjoy a performance by local string ensemble Quartet B who will play Tchaikovsky's String Quartet No. 2.  After the performance we will compare the music with Marc Chagall's The Red Rooster (Le Coq rouge), and discuss the changing cultural landscape of Russia during the turn of the 20th century. FREE. Reservations recommended.
Add to Calendar
Purchase Tickets