Gallery Experience: Ana England: Kinship, with Ana England: CANCELLED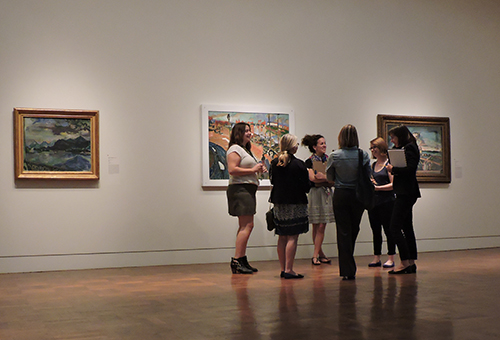 11/12/2017 at 3 - 4 p.m.
This event has been cancelled, and will be rescheduled at a date to be determined.  If you would like information about the rescheduled date, please email [email protected] and we will contact you in a timely manner.
Join us each week for a different way to look at art. Every Sunday, we will explore a new perspective on the museum's collection during this one hour experience. Whether it's a discussion or a performance, we will examine art through the lens of contemporary life. This week, take a closer look at our newest exhibition Ana England: Kinship with the artist herself.
FREE. Reservations recommended.
Add to Calendar