Gallery Experiences: Let the Burner Be Your Guide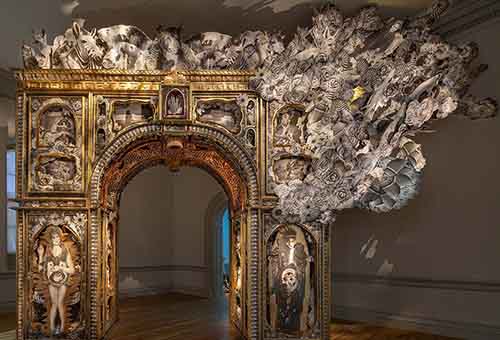 Sunday, June 23, 2019 at 3–4p.m.
Join us each week for a different way to look at art. Every Sunday, we will explore a new perspective on the CAM collection during this one hour experience. Meet Burners** and Museum Staff in the front lobby to be led on a journey through the No Spectators: The Art of Burning Man exhibition during this week's experience.
FREE. Reservations recommended. To make a reservation, click on the "purchase tickets" link or call (513) 721-ARTS. 

**Over the course of its history, the Burning Man community has developed its own peculiar lexicon, an organic outgrowth of the event, the culture, and the unique landscape of the Black Rock Desert where the event takes place. A "Burner" is one who pursues a way of life based on the values reflected in the Ten Principles of Burning Man.
Add to Calendar
Purchase Tickets