Gallery Experience: Life: Gillian Wearing with Erin Thase and Associate Curator of Photography Nathaniel M. Stein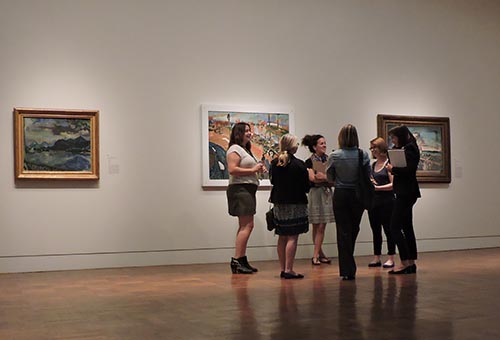 11/25/2018 at 3 – 4 p.m.
Join us each week for a different way to look at art. Every Sunday, we will explore a new perspective on the CAM collection during this one hour experience. Need some post-Thanksgiving insight into the human psyche? Join psychologist Dr. Erin Thase and curator Nathaniel M. Stein in the Life: Gillian Wearing exhibition as we explore what makes us who we are. We'll talk in particular about faces and masks in Gillian Wearing's work and beyond. Visitors will meet at the main desk and be led into the galleries. Although the tour is FREE, tickets to enter the exhibition must be purchased at the main desk.  

FREE. Reservations recommended.
Add to Calendar
Purchase Tickets