Indian Film Festival of Cincinnati 2017: "BILLION COLOR STORY"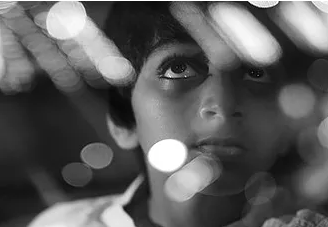 11/12/2017 at 4 P.M.
Organized and hosted by the India Sister City Association of Greater Cincinnati in collaboration with the Cincinnati Art Museum, this is the second year for the Indian Film Festival of Cincinnati. The festival is dedicated to screening feature, documentary and short films made in and about the Indian subcontinent or its people.
Click here for full schedule. To watch trailers, please click here.
General Admission $10. Online ticket sales end one hour prior to event start. Please purchase tickets at the door.
Full Synopsis:
In a world rapidly being torn asunder by violence, racism and suspicion, there is a growing despondence and a feeling that almost all of humanity is at cross purposes, and most of it at war. There is a dire need for reassurance that not all is lost, that the fundamental goodness of humanity is still intact.
This is the story of a Family of filmmakers who sell their house in order to finance their film project. It follows the struggle of Hindu wife and Mother Parvati, 11 year old, but wise beyond his years Hari Aziz, and optimistic Muslim Father Imran, who holds a blind faith in the people of India to put their prejudice and hatred aside. The family experience today's India, highlighting modern religious divides, intolerance and prejudice as they fight to make their film.
Tickets for other showings on 11/12/2017 (click on film title to purchase)
LaLa Begum, 10:00 A.M. at Esquire Theatre
The Last Smile, 1:00 P.M. at Esquire Theatre
Add to Calendar
Purchase Tickets