Kreines Lecture: Designs on Film: A Century of Set Decor **SOLD OUT**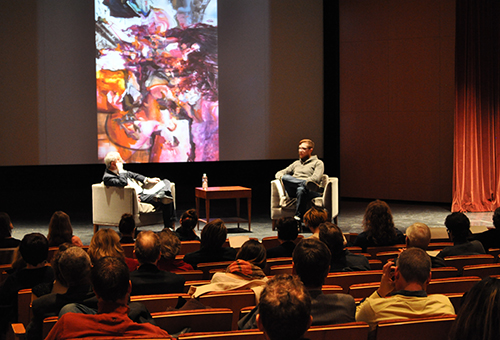 3/11/2018 at 2 p.m.
This lecture is SOLD OUT. 
Join author Cathy Whitlock as we receive an inside look at the role architecture and design play in the construction and production design of memorable sets on film from iconic classics to contemporary settings of today. Highlights will include scene images and sketches from Top Hat, The Fountainhead, Gone with the Wind to Something's Gotta Give, The Great Gatsby and Oscar nominated films for Best Art Direction of 2017.

Cathy Whitlock, author of the book Designs on Film: A Century of Hollywood Art Direction, specializes in features on set decor, costume design and celebrity profiles for American Airlines Celebrated Living, The Hollywood Reporter and Traditional Home magazines.
FREE. Reservations required.
Add to Calendar