Madcap Puppets: Fairy Tale Follies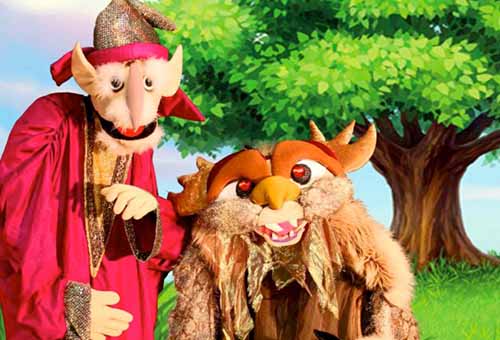 Sunday, January 26, 2020 at 1–2 p.m.
Zany court jesters, Winx and Jinx, deliver a flurry of fairy tales for the Queen's celebration. Their hilariously twisted tales of Hansel and Gretel, The Three Billy Goats Gruff, and The Three Little Pigs had better win the Queen's approval or they may end up facing her fire-happy dragon!
Add to Calendar
Purchase Tickets