Moving Images: She's Beautiful When She's Angry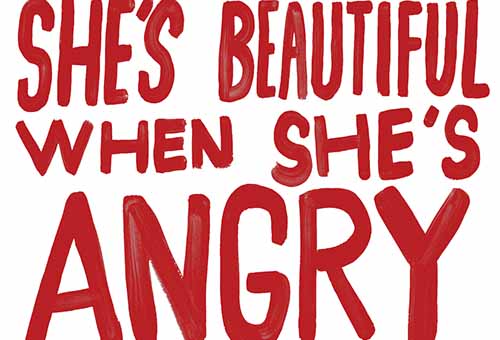 Thursday, November 7, 2019 at 7 p.m.
Women Breaking Boundaries Film Series
Presented in partnership with Women in Film Cincinnati, this four-part series focuses on films directed by women and celebrates leaders and pioneers both on screen and behind the camera. Each event will close with a discussion with guests from the community and invited guests, including filmmakers and scholars.
SHE'S BEAUTIFUL WHEN SHE'S ANGRY
Directed by Mary Dore, 2014, 92 minutes
Director Mary Dore joins us for the screening, followed by a post-film discussion moderated by Women in Film Cincinnati president and Emmy award-winning director and producer, Rachel Lyon.
Directed, produced, and edited by women, SHE'S BEAUTIFUL WHEN SHE'S ANGRY is a provocative and rousing look at the birth of the women's liberation movement in the late 1960's. The film offers a unique focus on local and lesser-known activists, including the Boston authors of Our Bodies, Ourselves, the Chicago Women's Liberation Union, and grassroots organizations across the country, using never seen before archival footage, great music from the period and artful re-enactments.
The film shows many strands of feminism, including the voices of women of color and struggles over issues of class and lesbian rights. Major themes appearing throughout the film include the struggle for freedom and equality and a woman's right to control her own body. Dore's weaves together interviews with galvanizing figures, including Alix Kates Shulman, Rita Mae Brown, Kate Millett and Denise Oliver-Velez, to form an investigation of how movements are born. The film ultimately reflects not just on the 1960s women's liberation movement but also on organization around human rights today.
Mary Dore began her career working with a Boston film collective that produced independent historical documentaries, including Children of Labor (1977) which premiered at the New York Film Festival. She has produced television series for Maine Public Broadcasting and 13/WNET in New York. She produced and co-directed the feature documentary The Good Fight: the Abraham Lincoln Brigade in the Spanish Civil War (1984), which screened at the Toronto, Sundance, and London Film Festivals.
Add to Calendar