Moving Images: Daughters of the Dust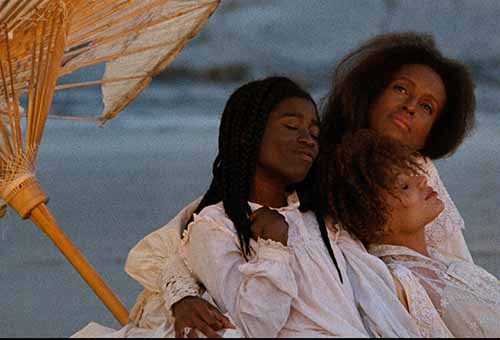 Thursday, February 6, 2020 at 7 p.m.
Women Breaking Boundaries Film Series
Presented in partnership with Women in Film Cincinnati, this four-part series focuses on films directed by women and celebrates leaders and pioneers both on screen and behind the camera. Each event will close with a discussion with guests from the community and invited guests, including filmmakers and scholars.
DAUGHTERS OF THE DUST
Directed by Julie Dash, 1991, 113 minutes
At the dawn of the 20th century, a multi-generational family in the Gullah community on the Sea Islands off of South Carolina – former enslaved West Africans who adopted many of their ancestors' Yoruba traditions – struggle to maintain their cultural heritage and folklore while contemplating a migration to the mainland, even further from their roots.
With Daughters of the Dust, Dash became the first African American woman to direct and produce a full-length feature film that was widely distributed in theaters across the country. Released with beautiful color restoration in 2016, Dash's visionary work is still an inspiration for filmmakers today.
Add to Calendar