Moving Images: Proteus: A Nineteenth Century Vision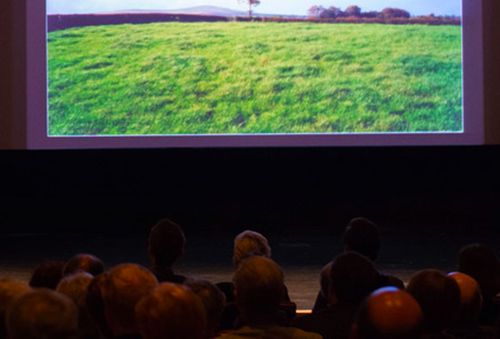 12/7/2017 at 6:00 p.m.
Directed by David Lebrun, 2004
This visually stunning documentary tells the story of biologist and artist Ernst Haeckel (1834–1919), whose remarkable discoveries in the depths of the sea united concepts of art and science. Images by nineteenth-century painters, graphic artists, photographers and scientific illustrators are brought to life through innovative animation, revealing Haeckel's profound influence on biology, art, psychology, literature, and more.
Haeckel's achievements and the ideas explored in this film relate closely to the current exhibition Ana England: Kinship. England creates sculptural work that prompts reflection on the connections between us and consideration of the profound tapestry of kinship in our existence. Her work titled Drift (2016) was directly inspired by Haeckel's study of radiolarian, one-celled creatures of the sea.
Join us for this screening with an introduction and post-film discussion led by Dr. Svea Bräunert, Visiting Associate Professor in German Studies at the University of Cincinnati.
Add to Calendar