Truth and Image: The Bias of Representation, a For Freedoms Town Hall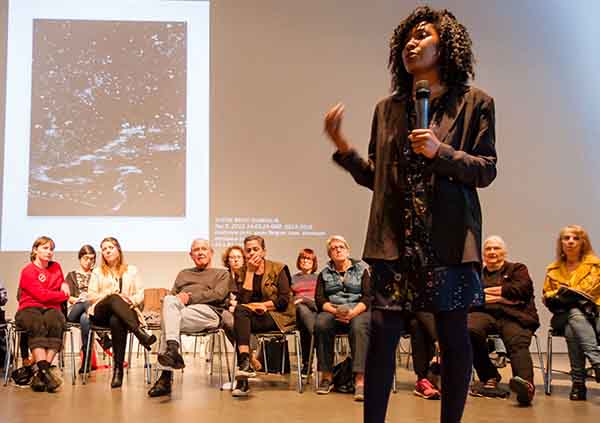 9/13/2018 at 7:00 – 8:00 p.m.
A town hall conversation on truth; from history painting to contemporary news platforms.

What makes us believe in an image? Representation is always biased; history paintings depict events from a particular perspective, photographs include only certain elements within the frame and the stories we tell include some details while leaving out others. Distributing images, information and ideas is easier than ever, but allegations of fake or misleading information come from all directions. Join us for a community conversation and in-depth look at how facts have been represented in media.
FREE.
This program is a part of the For Freedoms 50 State Initiative.
Founded by Hank Willis Thomas and Eric Gottesman, For Freedoms Federation encourages new forms of critical discourse. Their mission is to use art as a vehicle to build greater participation in American Democracy.
The 50 State Initiative is a phase of programming from September through December 2018 during the lead-up to the midterm elections. Building off of the existing artistic infrastructure in the United States, For Freedoms has developed a network of artists and institutional partners who will produce nationwide public art installations, exhibitions and local community dialogues in order to inject nuanced, artistic thinking into public discourse.
Image: www.forfreedoms.org
Add to Calendar