Modern & Contemporary Art History Course with University of Cincinnati's Communiversity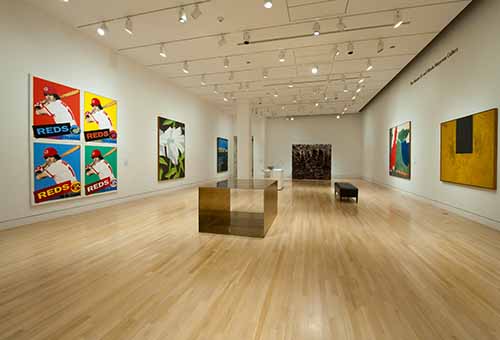 Thursdays from Thursday, May 9, 2019 to Thursday, May 30, 2019 at 6–7:45p.m.
About Your Course

Art History: Modern & Contemporary Art

During this third class in our Art History series, you will survey the history of art from the early modern period through the 20th century (roughly 1800-2000) in Europe and the United States. You will learn about key developments of the avant-garde by introducing the aesthetic innovations of Realism, Impressionism, Post-Impressionism, Cubism, Dada, and Abstract Expressionism, among others.
Each class will combine lecture-format learning with gallery exploration. We will visit the galleries of American Art, 19th and 20th Century European Art, Modern and Contemporary Art, as well as the Cincinnati Wing. You will develop a broad understanding of the most representative artists and styles from each period, while also learning how specific objects from the museum's collection fit into the history of art.
About Your Instructor
Lauren Tate, Ph.D. is an art historian with more than ten years of experience teaching both introductory and specialized courses on the history of art. She received her Ph.D. from Indiana University and is currently a visiting assistant professor in the College of Design, Architecture, Art, and Planning at the University of Cincinnati. Dr. Tate has taught numerous courses on the history of art covering topics such as American Art, Modern Art, 19th Century Art, Race and Identity in American Culture, Art Appreciation, as well as a survey of the history of art from the prehistoric to the contemporary period. Tate recently led a study abroad experience in Paris with the class "Art and Architecture History in the 'City of Light.'"
Class Locations:
May 9 - Castellini Room
May 16 - Castellini Room
May 23 - Lecture Hall
May 30 - Castellini Room
Registration Required. 4 week course, $149. Click here to register through the University of Cincinnati, or call (513) 556-6932
Add to Calendar