CAM Kids Day Online: Cincy Celebration
Presented by:

Welcome to CAM Kids Day Online. Today our theme is all about Cincinnati. Check out the activities below to discover the Queen City's faces, places and more!
Learn about Costumes and Caricatures in the work of Frank Duveneck
Join Liz Simmons, Research Assistant for the special exhibition Frank Duveneck: American Master, to learn how this local artist used costumes and caricatures in his art.

Storytime at Home from the Cincinnati and Hamilton County Public Library
Local award-winning author-illustrator Will Hillenbrand presents a live storytime.
Make art like Charley Harper with the Cincinnati Museum Center
Learn about local artist Charley Harper's use of birds in his artwork with this lesson plan and coloring sheet. Be sure to visit the Cincinnati Museum Center's current Exhibition Inspired by Nature: The Art and Activism of Charley Harper.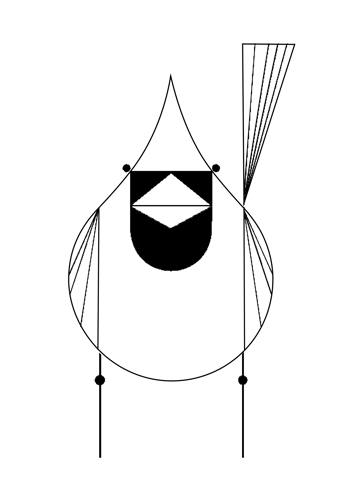 Charley Harper's Birds Lesson Plan
Learn more about this exhibition here
"I Love Cincinnati" Card with Happen, Inc
Create a card with a spinning wheel inspired by the Queen City with this printable activity from Happen, Inc.
Click here to view activity instructions
Cincinnati Matching Game
Match the picture of the Cincinnati landmark with artwork showing the same place.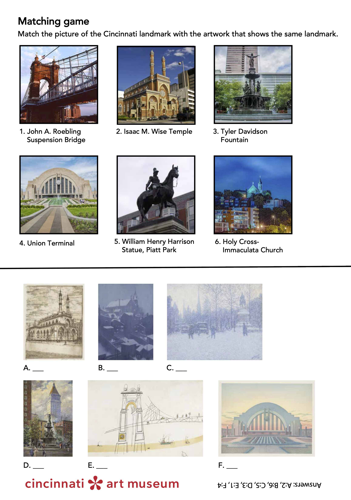 Duveneck's Neighborhood Scavenger Hunt
Go on a hunt throughout Greater Cincinnati to find spots related to local artist Frank Duveneck.