These three portraits by Sir Joshua Reynolds (British, 1723–1792) have come out of storage and into the conservation lab for the museum's British catalog project.*  They are due to be examined, and perhaps treated, before heading to our photography department for high resolution imaging. 
Viscount Pulteney, Mrs. Carnac, and Mr. Sedgwick are really not looking their best.  The gentlemen present pale, sickly, almost jaundiced complexions, while the lady's cheek is highly flushed and oddly spotted. 
We're hoping our examinations will determine if these unhealthy faces are due to faded pigments, discolored retouching, yellowed varnish, grime, the unstable media Reynolds often added to his paints, or some combination of all of those.  In any case, we'll do our best to get them ready for photography.
*A scholarly catalog of 60+ paintings of the British School (most dating from the 1700s and 1800s) comprising the deepest and most significant area within the museum's European paintings collections. Publication is expected in early 2026.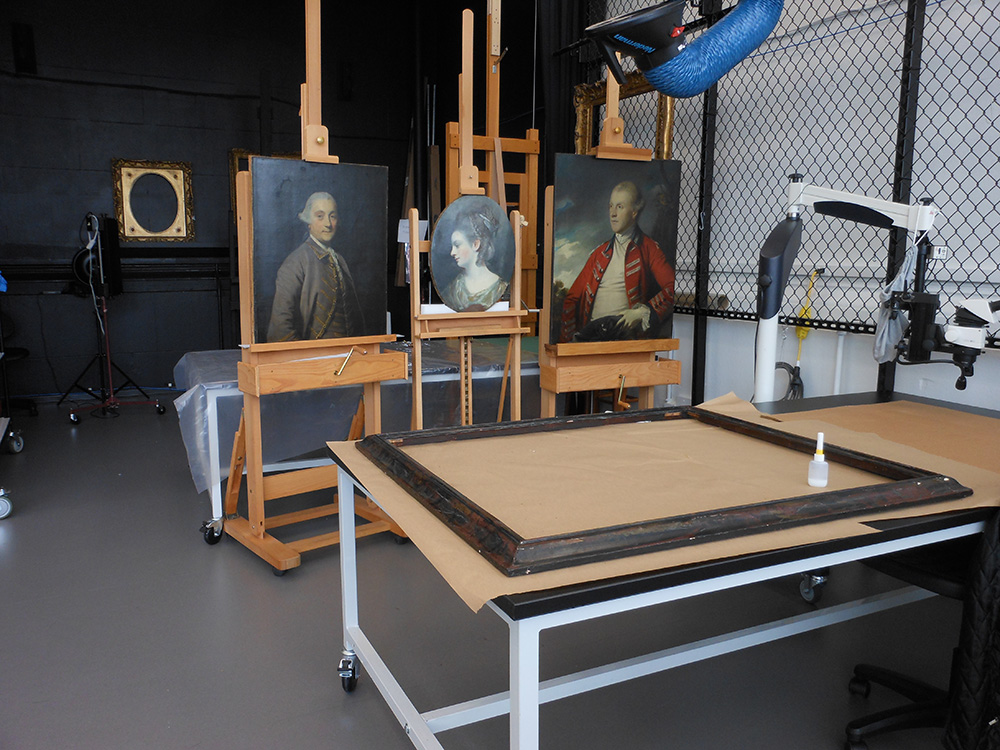 Sir Joshua Reynolds (British, 1723–1792),
Left to right:
William, Viscount Pulteney, Circa 1762, oil on canvas, Gift of Mr. and Mrs. Albert P. Strietmann, 1953.330
Mrs. Carnac, 18th century, oil on canvas, Gift of Mary Hanna, 1946.117
Mr. Sedgwick, Circa 1757 – Circa 1759, oil on canvas, Gift of Mrs. James Morgan Hutton