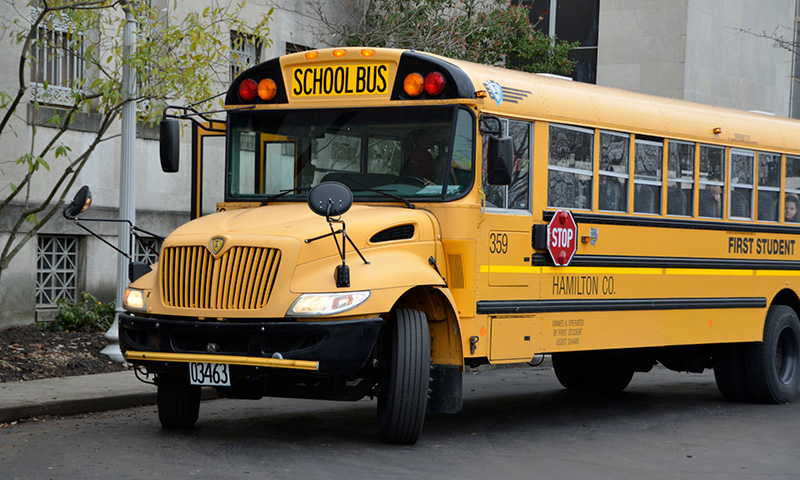 Request a School Tour
The Cincinnati Art Museum's guided School Tours are designed to present a rich visual arts experience, increase students' perception and analytical skills and enrich school curriculum.
Details
CAM docents engage students in active looking and discussions by focusing on approximately six to eight works of art during a one-hour tour. The guided tour is planned and developed according to the information you provide the tour coordinator at the time of scheduling.
Tours must be booked a minimum of one month in advance of the tour date. Schools should take into consideration possible time differences. Cincinnati is EST.
Though school tours are free of charge, because tour dates and times do fill up, please do not make final plans for your tour until the tour coordinator has confirmed your reservation via e-mail.
One chaperone is required for every 10 children. The tour cannot have more than 70 learners and
must have at least 10 learners. Once scheduled with the Tour Coordinator, tours may not increase
by more than 5 participants. If the number of children decreases by 10 or more, please call the Tour Coordinator immediately so that adjustments can be made in the volunteer's schedule. If
you are receiving a guided tour, a docent may be in contact with you via email to learn the
specifics of your class needs and tour topic. 
Also, your tour is scheduled for the hour your group requested. The tour will begin when all of your attendees are present and ready to go. A timely arrival is essential for a full hour tour. Please let us know if there is anything we can do to make this a positive, educational, and fun experience for your learners (and our volunteers).
To schedule your School Tour, please use our School Tour Request Form.
If you have questions regarding an existing tour request, please contact our Tour Coordinator at [email protected].