Special Benefits and Recognition for Your Business
Our Corporate Partnership Program provides special benefits and recognition specifically tailored to meet the needs of your business.  As a Corporate Member, you receive exclusive access, discounts and recognition.
Access
Behind-the-scenes tours, tickets to exclusive lectures and events, private gallery viewings. We can even open the Art Museum exclusively for your company! Join our top donors at Founders Society openings and receptions for world-class exhibitions. Book our expert curators to speak at your next event.
Discounts
Enjoy dining in the Terrace Café and shopping for unique holiday cards and gifts at the Museum Shop. Reward and motivate top performing employees with memberships. Save on your Holiday Party by hosting an event in our Great Hall or Fountain Room. All are discounted to you as a Corporate Member.
Recognition
Promote your business to a select audience in our Member Magazine. Reach our 300,000 visitors with recognition inside the Main Lobby. Capture impressions through links on the Art Museum website. Associate your brand with one of the oldest and most respected institutions in Cincinnati.
To create a benefits package for your company, please contact our Corporate Relations Office at

[email protected]

or (513) 639-2007.
Download our Corporate Partnership Brochure (PDF)
Corporate Spotlight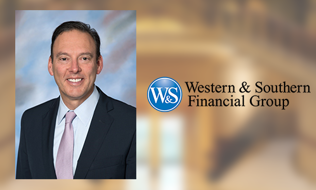 The Cincinnati Art Museum celebrates the significant contributions our Corporate Partners have on the Cincinnati community and the arts. One such Partner, Western & Southern Financial Group, is deeply rooted in causes that improve and advance our community.
Reflecting on their support of the arts, Jon Niemeyer, Senior Vice President, Chief Administrative Officer and General Counsel for Western & Southern Financial Group, as well as museum Board Member, states:
"For Western & Southern, founded as a human institution serving human needs, we understand that access to the arts is essential to a thriving community. Just as education is the means by which we tap into accumulated wisdom, the arts are the gateway to society's collective memory. Our longstanding support for the Cincinnati Art Museum reflects our shared vision – to help make Cincinnati the best place to live, work and celebrate life."
Thank you Western & Southern Financial Group for supporting our mission and programs for over 29 years!
Our deepest appreciation to the following companies that generously support the Cincinnati Art Museum's mission and programs: