Are you a pal of Indian textiles? Then be sure to see the palampore currently on display in the South Asian Gallery! Often used to make bedspreads, a palampore is a type of cotton fabric made in India, often featuring printed or painted designs—and large textiles like these can be a real challenge to display due to their size and fragility.
This palampore is the first textile we have installed inside the new, oversize textile case in the recently redesigned gallery—and its display case is engineered specifically for the job! Its large, acrylic doors help protect textiles from dust, debris, excessive light, and fluctuations in temperature and humidity. Measuring 10 feet tall by 7.5 feet wide, the board inside the case is our largest, permanently sloped display deck currently in the museum. The slope allows delicate textiles to stay in contact with their support from top to bottom.
The case also offers us several ways to safely attach large textiles for display including a hidden "shelf" where a roller might be stored (used to unfurl a textile from the top of the board) as well as magnetic and Velcro mounts to attach different types of textiles to the board. Our palampore, for example, is attached with a Velcro sleeve stitched to its lining. The case is dimly lit to help protect textiles from light damage, and environmental conditions are carefully controlled and monitored, as they are throughout the museum.
Come see the palampore in the newly reinstalled Anu and Shekhar Mitra Gallery of South Asian Art, located on the museum's first floor.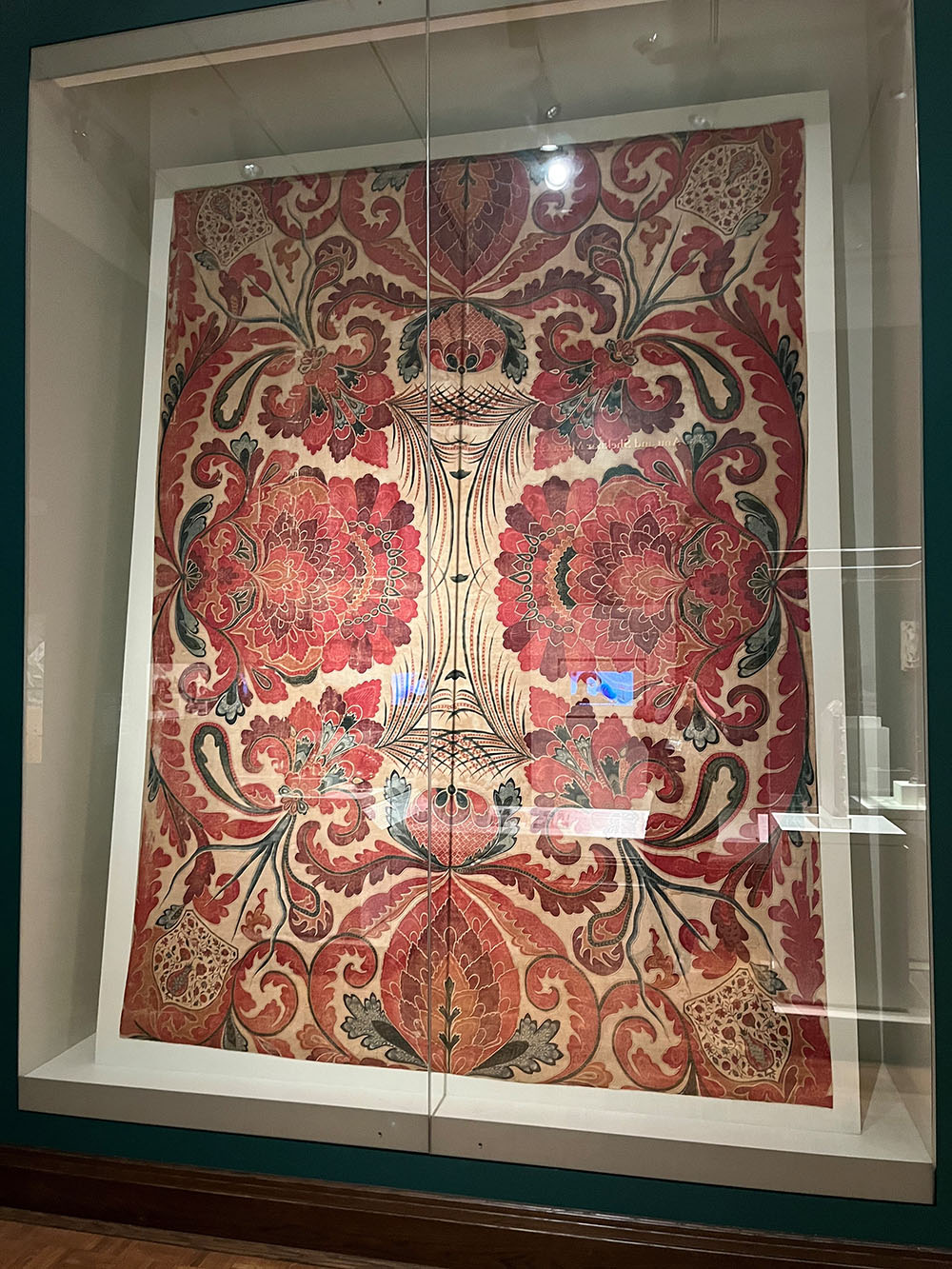 Palampore, 1700–1750, India, Coromandel Coast, cotton hand-painted and resist-dyed, 114 ¼" x 84 ½", Museum Purchase: Carl and Alice Bimel Endowment for South Asian Art, 2019.188