We've entered the home stretch on the conservation of the 7' tall painting by Spanish artist, Bartolomé Esteban Murillo, and it is getting its final brush coat of varnish. As you can imagine, the set-up requires some preparation.
The floor and tables are covered with plastic sheeting and the painting is laid flat. The blue exhaust trunks are positioned in proximity to the surface of the painting. A specific percentage of synthetic resin is dissolved into mineral spirits to make a custom varnish.  The lab is cleared of staff.  Varnish, brush and a badger hair brush (for finessing) are all at the ready. 
Our paintings conservator dons an organic vapor mask, turns on the exhaust trunks, and begins brushing thirty-five square feet plus of painted canvas!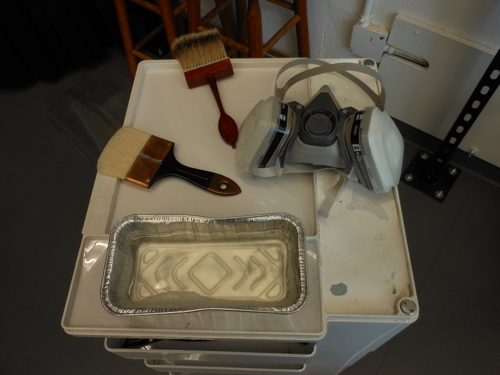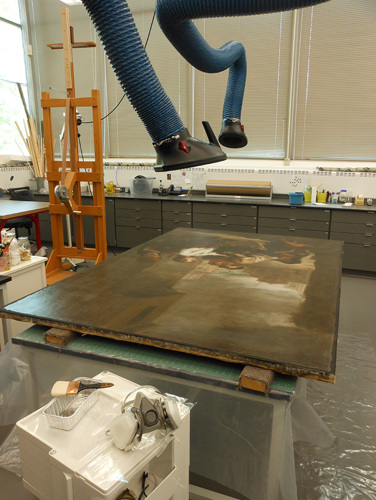 Bartolomé Esteban Murillo (Spain, 1617-1682), Saint Thomas of Villanueva Dividing His Clothes Among Beggar Boys, c. 1667, oil on canvas, Bequest of Mary M. Emery, 1927.412