Now on view in Gallery 213 is a group of 20th century Mexican prints, one of which underwent treatment in the Paper Lab before being framed for exhibition.  Mexican Girl, a lithograph by Jose Ignacio Aguirre, came to the museum with discoloration from having been framed with acidic materials and from exposure to light.  Gummed brown paper tape, visible along the edges in the before treatment picture, had secured the print to a wood pulp containing window mat, holding the paper in close contact with the acidic mat board.  That created the dark line around the image as the acids in the mat reacted with the paper.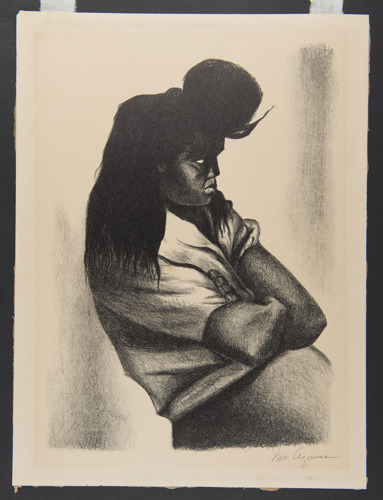 The mat burn, extensive stains from light exposure and several small brown stains were lightened by immersing the print in multiple baths of water conditioned to help the paper safely release the discoloration without affecting the printing ink or graphite pencil signature.  Local application of a dilute bleach was needed to even out the tone of the paper where the more intense stains could not be washed away.  The result is a print that is now much closer to its original appearance.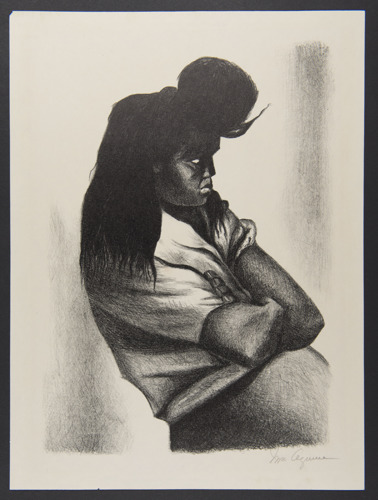 Mexican Printmakers 1920s to 1950s is on display until August 14, where you can see this print and learn about Aguirre and his fellow artists.
Jose Ignacio Aguirre (Mexican, 1902-1990), Mexican Girl, 1947, lithograph on paper, Gift of Allen W. Bernard, 2012.57