Behind the Scenes in Conservation: Shell & Barnacle Covered Bowl
by Kelly Rectenwald, Associate Objects Conservator
4/20/2023
CAMConservation , Celadon Glaze , Chinese bowl , Marine life , Saltwater , objects conservation
This fifteenth-century Chinese ceramic bowl presents some intriguing features that tell a fascinating story of its past. Shells and barnacles cover the bowl's surface. These unusual attachments are commonly seen on objects that have spent time in ocean environments, in this example, possibly the result of a shipwreck.
Many objects from underwater excavation sites become home to crustaceans and other marine life which attach themselves to the surface of an object, like we see here. In the case of ceramics that have been found in the ocean, we often find their glazes are affected by the high level of salt in the sea water environment. In the upper left corner of the third photo, salt deposits are seen around cracks in the glaze surface. If the ceramic surface gets wet, the salts can dissolve, and when dry, they will recrystallize, putting pressure on the glaze and causing it to crack or detach from the ceramic body. Due to the risk of damage from salts, objects found in ocean burials usually undergo a lengthy desalination process to remove the damage causing salts before being allowed to dry out. Because the salts are still present in this piece, it will be important maintain a low humidity environment to prevent the salts from causing any problems to the glaze surface.
---
Related Blog Posts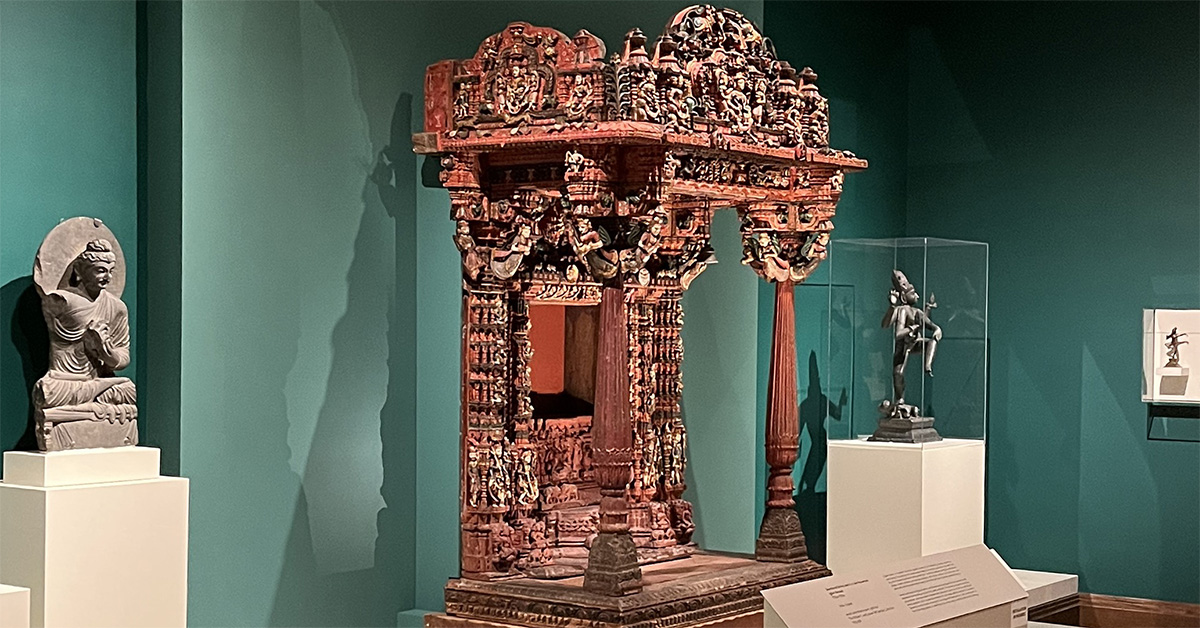 by Kelly Rectenwald, Associate Objects Conservator
9/14/2023
If you've been following our Conservation blog posts, you may have seen several updates as we carried out treatment over the past two years.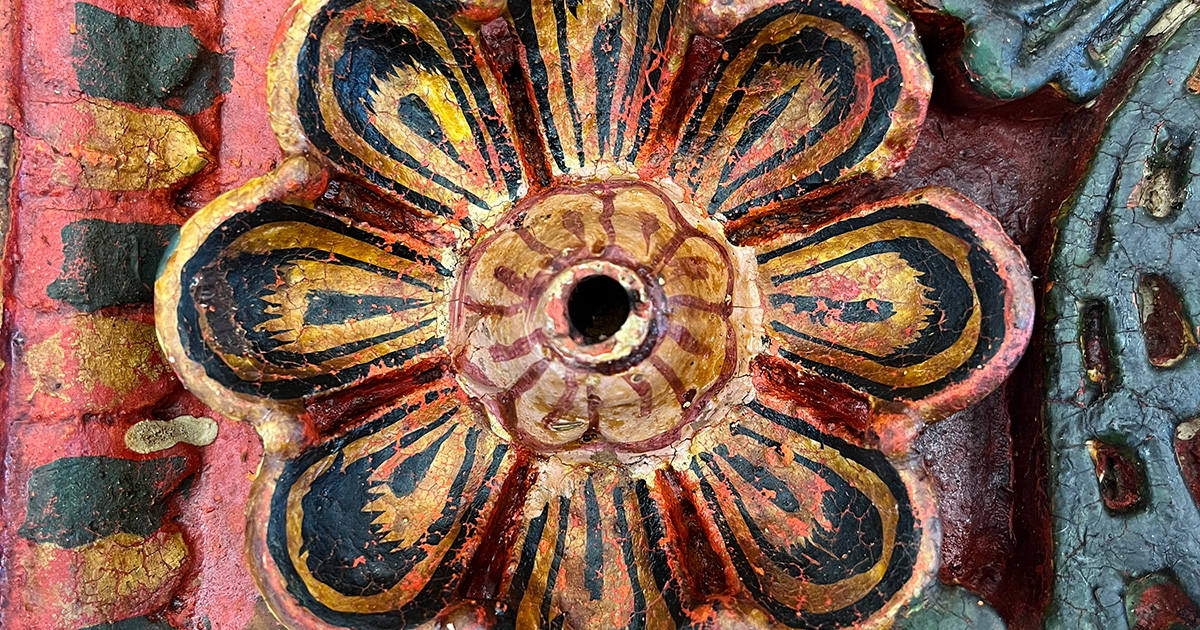 by Kelly Rectenwald, Associate Objects Conservator
5/18/2023
The treatment on our Jain Shrine is (finally!) nearing completion!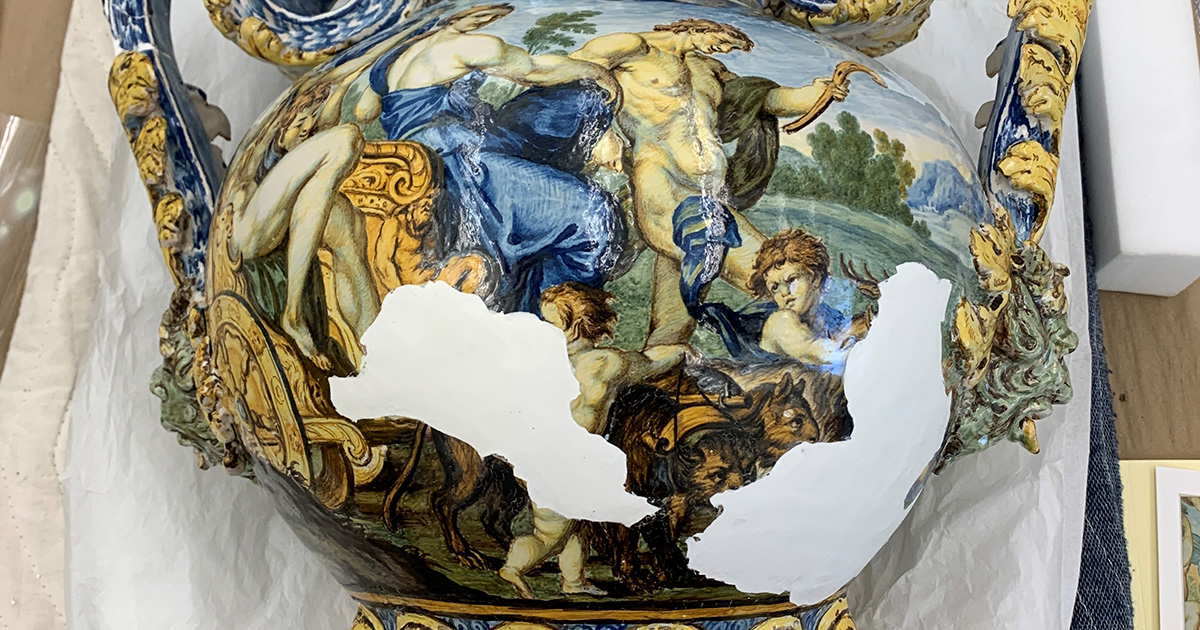 by Kelly Rectenwald, Associate Objects Conservator
3/23/2023
After removing all the old adhesive and over paint, we revealed several areas of loss to the painted scene on the glazed surface. This loss was likely caused by the same incident that damaged the foot causing the piece to break into multiple fragments.