Our painting conservator has been working on this very large 17th century Neapolitan still-life.  Over the centuries, the edges of the canvas have suffered damage and loss.  There were broad areas of fill and overpaint along all the edges.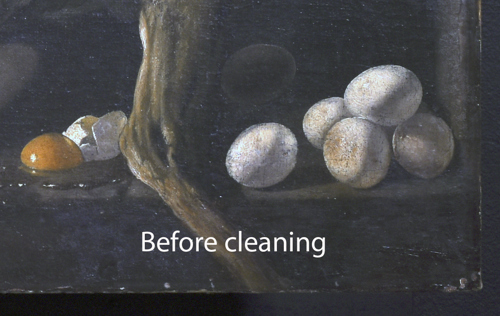 The edges were X-rayed as a part of the preliminary examination.  In the X-ray image of the lower right corner, it could be seen that there was another egg to be found below the main grouping, under the old restorations, marked here with a red arrow.
Careful cleaning with solvents uncovered some of the egg: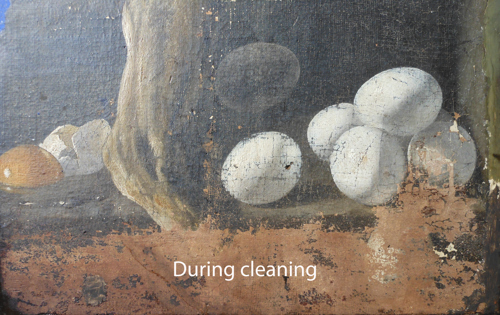 Next, our conservator worked under the microscope and used a scalpel to remove the red-brown fill.  Whatever remained of original paint was thus uncovered: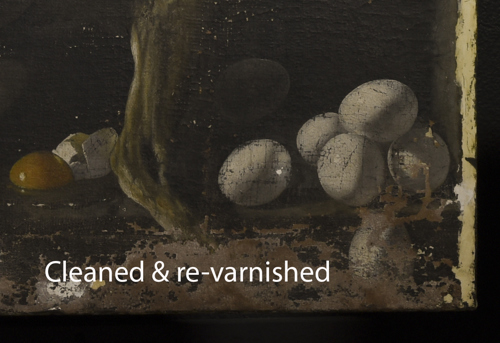 The final result shows that there is enough original paint to reconstruct the 'lost' egg in the next stage of treatment, the inpainting phase. 
Anonymous Neapolitan school (active 17th c.), Still Life with Game, Bequest of Frieda Hauck by exchange, 1956.10