Our paintings conservator has just begun a big multi-year project, teaming with curators and other scholars, to examine CAM's collection of 65+ paintings by British artists.
These two portraits, both attributed to Martin Archer Shee (1769–1850), are the first to be brought out of storage and into the Paintings/Objects lab for examination. 
One was conserved in the recent past, and the other has not been touched since it was acquired in the 1940s. To a conservator, the latter looks long overdue for cleaning. Can you identify which is which?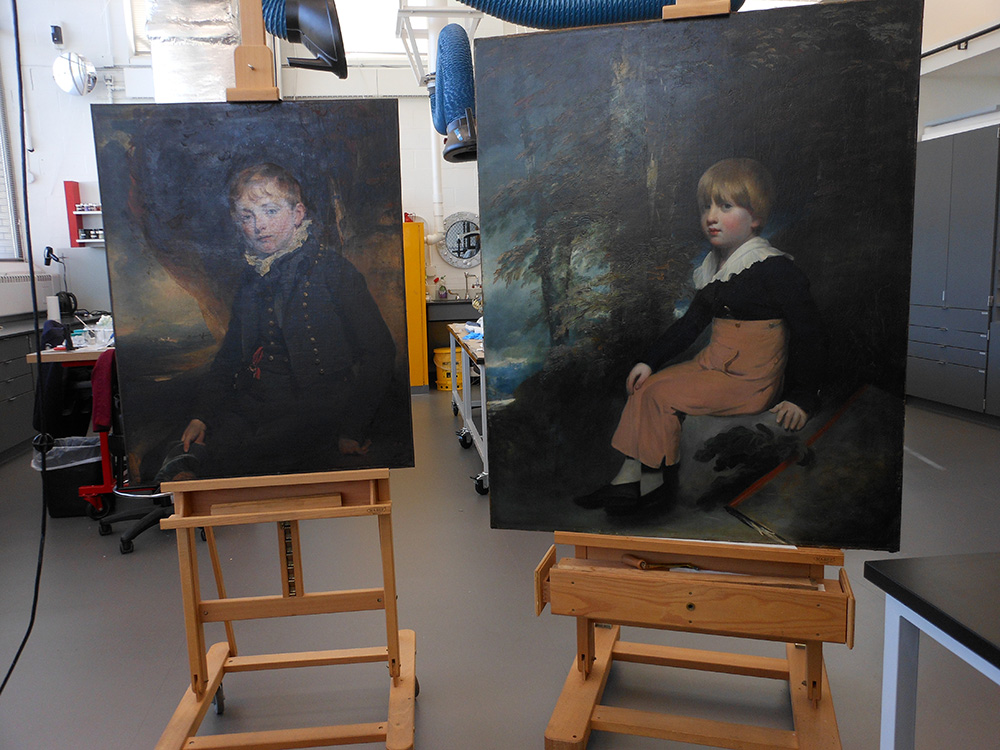 Left: Martin Archer Shee (England, 1769-1850), Master Tucker, 18th/19th c., oil on canvas, Gift of Mary Hanna, 1946.113
Right: Martin Archer Shee (England, 1769-1850), Master John Turing, c. 1788-1790, oil on canvas, Bequest of Harry S. and Eva Belle Leyman,1943.8