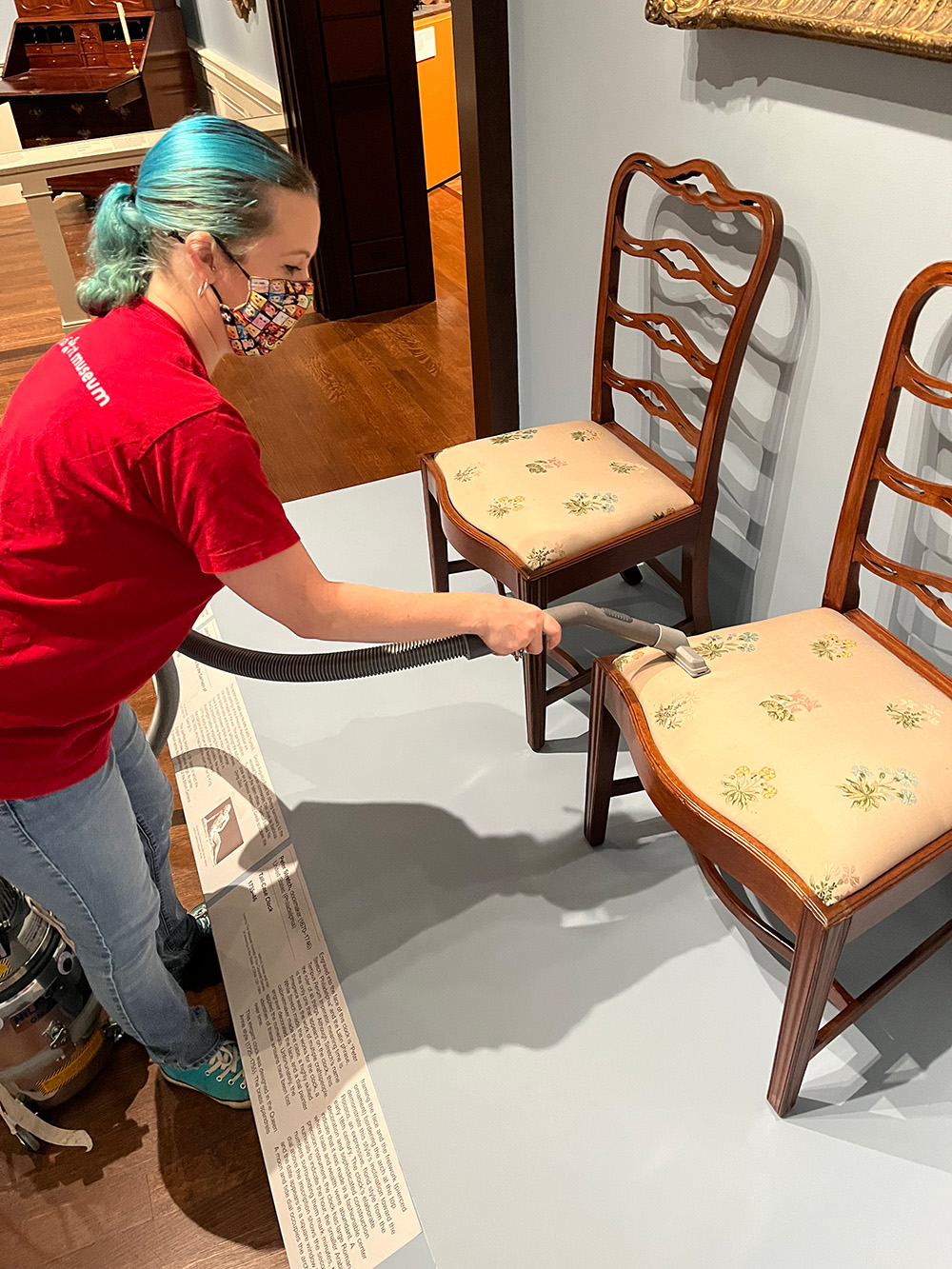 Pair of slat-backed chairs, circa 1760-1775, Philadelphia, Pennsylvania, U.S.A., mahogany wood, reproduction upholstery, Lent by the National Society of the Colonial Dames of America in the State of Ohio, L86-87.1959
This week, conservation helped with some housekeeping! Keeping art that is on long-term display requires some specialized care, including this pair of side chairs currently on display in Gallery 218. The conservator uses a special vacuum cleaner which filters especially fine particles and has adjustable suction so that the right matter goes into the vacuum and doesn't come out again! Sometimes we also use a screen to protect the surface of especially fragile textiles that are to be cleaned by vacuuming (but this upholstered seat is sturdy, reproduction fabric and didn't require the use of a screen).
A whole team helped clean the galleries on Monday—when the museum was closed to the public—in a gallery-wide dust-up (or down!). Next time you visit the museum, take a minute to think about all the unseen work that goes into keeping all parts of the museum looking their best.