Thank you to everyone who participated in our spring coloring contest at the Rosenthal Education Center!
We had so many awesome entries, it was difficult to pick our favorites. In the end, we chose four stand-out entries. Each winner took home a $10 gift certificate for the Cincinnati Art Museum Shop. Congratulations to Eliot, Talia, Zoie, and Justin! Make sure to stop by the REC this summer to check out all of the fun and exciting activities going on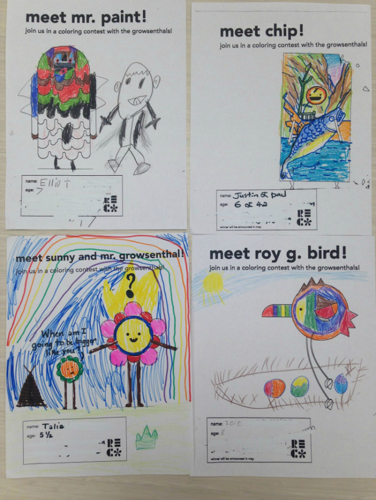 Show us the art you make in the REC by using #CincyArtREC on Instagram Facebook or Twitter! Click here for more information about the Rosenthal Education Center!