The Department of Photography is the newest department at the Cincinnati Art Museum; it was founded in 2006. Prior to that, it was paired with Prints and Drawings. Not long after I arrived in Ohio last autumn, I discovered that the Art Museum has never had a gallery dedicated to the ongoing display of photographs in its permanent collection. The Art Museum acquired its first photographs during the 1890s, and began collecting them actively in the 1970s, when art museums around the world began paying closer attention to the medium. Now that photography's place in art museums is assured, it seemed an appropriate time for me to explore our holdings and share with audiences what I found.
Before my move from New York I was sent a document listing the Art Museum's photography holdings. It offered basic facts about thousands of artworks, and ran to more then 250 pages. Something jumped out at me while browsing it: a surprisingly large number of photographic portraits of artists are nestled among the landscapes, still lifes, studio constructions, abstract studies, and other pictures in the Art Museum collection. I made a point of looking at them closely upon my arrival, and from that study comes "Portraits of the Artist," my first permanent-collection display, opening to the public on Saturday, March 22.
In Gallery 212 you will find some remarkable images of remarkable creators, including Lee Friedlander's intimate color portrait of jazz trumpeter Miles Davis; Barbara Morgan's double-exposed picture of dancer-choreographer Merce Cunningham; and Robert Capa's image of Pablo Picasso playing on the beach with his son Claude.
All portraits are collaborations between the person behind the lens and the person or people in front of it. Yet when the subjects are themselves artists who have thought hard about their public image, this collaboration provides a special opportunity to reflect upon how a portrait comes into being. This is the first sampling of the Art Museum's photography collection; the next one goes on view in July. I hope you'll visit regularly to see what photographic treasures the Art Museum holds and cares for on your behalf.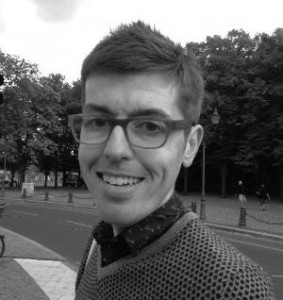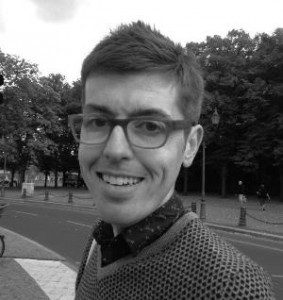 —Brian Sholis, Associate Curator of Photography
Image credit: Barbara Morgan (American, 1900–1992), Merce Cunningham—Root of the Unfocus, 1944, gelatin silver print, The Albert P. Strietmann Collection, 1980.102. © Barbara Morgan, Barbara Morgan Archives