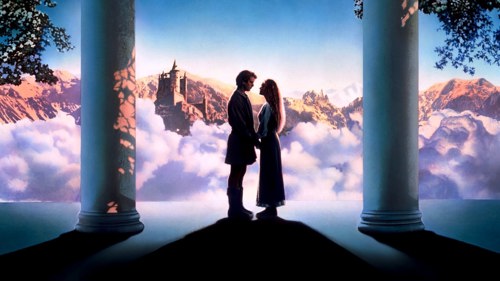 We all have favorite movies, some of us love Star Wars (which I do), some of us cannot get enough of the magical world of Harry Potter (right there with you), and then some of us LOVE a little film, released in 1987 (I was 12 years old), called The Princess Bride.  Starring Robin Wright, Mandy Patinkin, Peter Falk, a young Fred Savage, and of course a very handsome Cary Elwes, funny Billy Crystal and always endearing Andre the Giant – this film had it all, comedy, sword fights, romance and ROUSes. It was everything that a pre-teen girl growing up in Midwestern suburbia with an active imagination could love.
Based on the book by William Goldman, The Princess Bride, has made me laugh for the last 29 years. If you have not read the book, you need to do so right now, you will not be disappointed. It is everything the movie is and more. Speaking of the movie, I cannot say how many times I have watched it, it might be in the 100s at this point. I can quote almost every line and regularly incorporate lines from the film into my daily life. My poor family and friends cannot leave my house without me saying to them "Have Fun Storming the Castle!"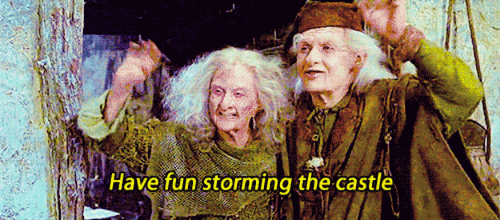 Needless to say when asked to do the upcoming FanDom Gallery Talk on Princess Bride, I jumped at the chance. It has given me the opportunity to pull out my weathered copy of the book and revisit my favorite parts. It has allowed me to review again Cary Elwes' book As You Wish: Inconceivable Tales from the Making of The Princess Bride, another amazing read for the true Bride fan.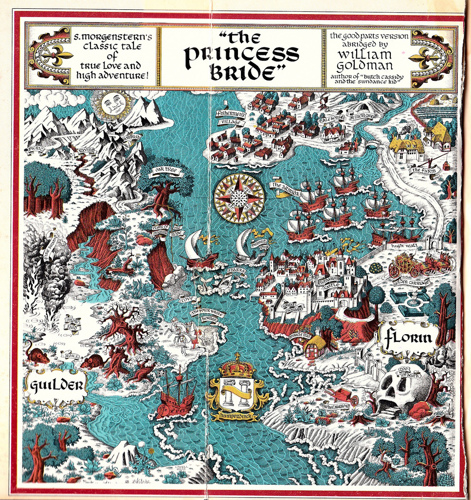 So what will be see on during our journey through Florin, I mean the Cincinnati Art Museum, during the Saturday, June 25th Fandom Gallery Talk (2pm, meet in the Front Lobby)? Well, there will be Cliffs of Insanity, daring sword fights, damsels in distress, a battle of wits and lots and lots of laughter. Are you looking to have fun? "As you Wish."
Until we meet on the 25th, I leave you with one of my favorite scenes from the film – I have many.