While cleaning and conserving our Jain shrine, we discovered several layers of paint from different periods of its history. The carved wooden designs would have been repainted several times during its use as a devotional object.
If you look at the photo here of a carved flower, some of the petals are painted yellow, but on two of the petals this yellow paint has been lost, revealing an earlier painted design of white petals with bright pink accents adding detail and depth. We can also see in some areas there appears to be another layer of paint beneath this, though it is not exposed enough to reveal the complete design.
Our shrine is a complex object with multiple layers of history visible even within this tiny section of a flower. These multiple layers of paint, visible on any of the 44 pieces of the shrine, reveal how it might have looked at different moments in its life as a ritual object, and beyond. The care and attention paid to maintaining the decorative surface of Jain shrines over time demonstrates their importance within domestic devotional practice.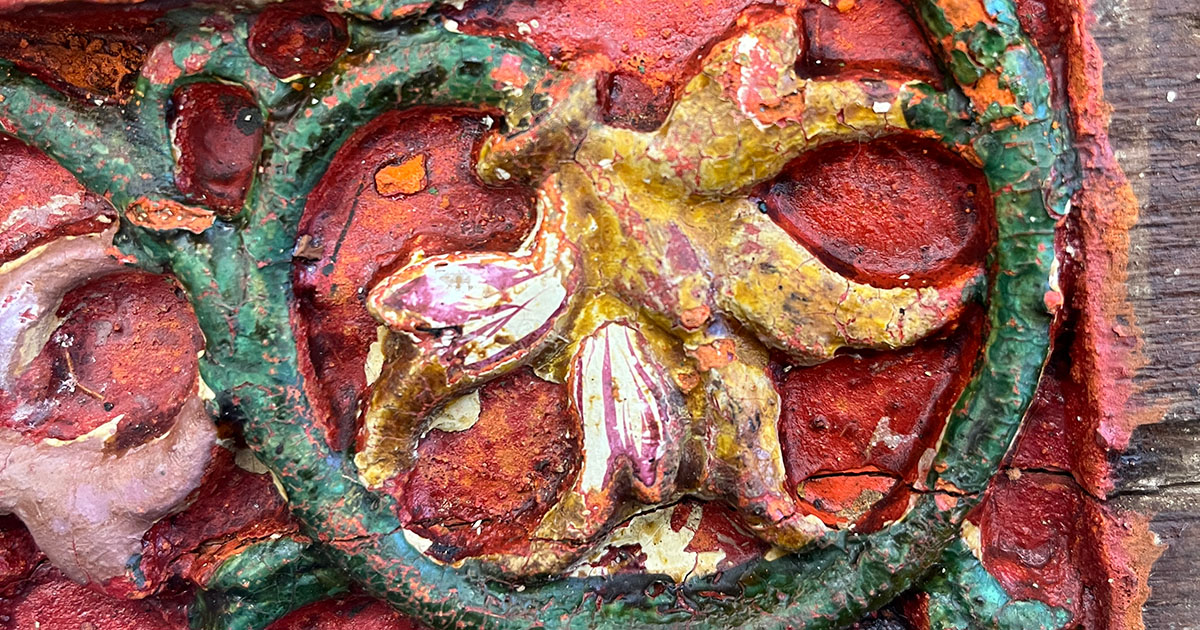 Devotional Shrine Used in a Jain Household (ghar derasar), 1700-1899, India, Gujarat, carved wood painted and gilded, The William T. and Louise Taft Semple Collection, 1962.459