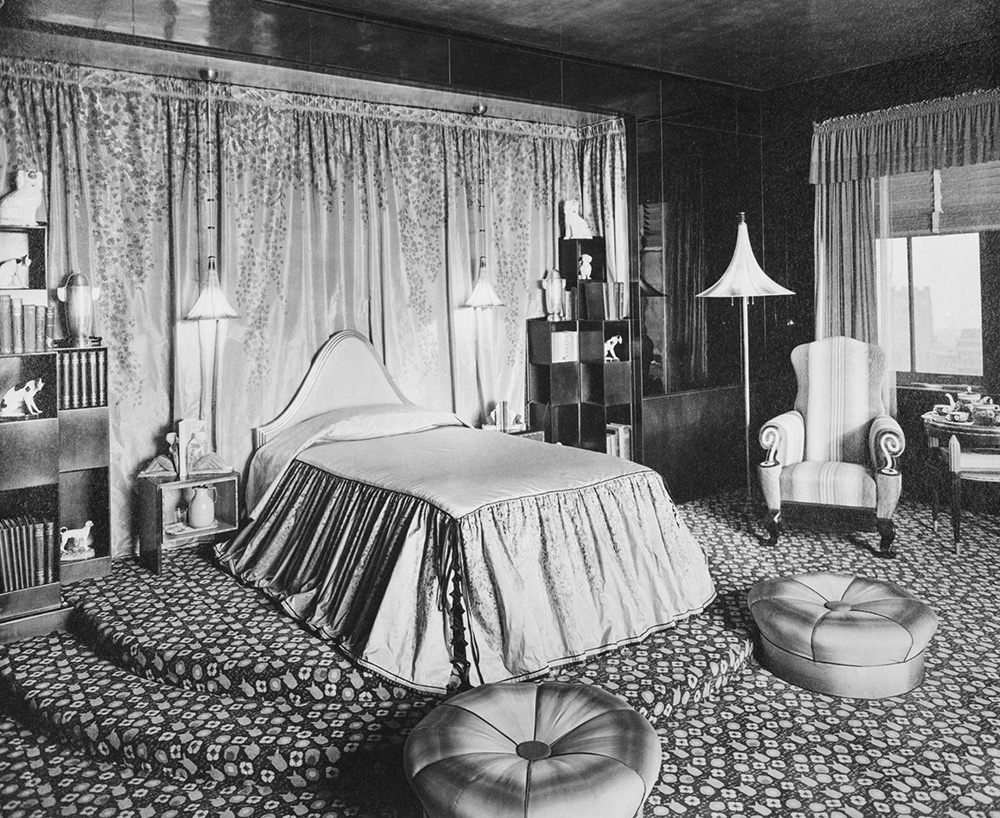 Joseph Urban (American, b. Austria, 1872–1933), Bedroom for Elaine Wormser, Chicago, 1930. Photography by Alvina Lenke Studios.
The chic Art Deco bedroom at the center of the exhibition Unlocking An Art Deco Bedroom by Joseph Urban was created for Elaine Wormser in the late 1920s. The teenage Elaine, who lived with her parents in the Drake Tower in Chicago, began collecting nineteenth- and twentieth-century ceramic dog figurines before her parents commissioned the artist Joseph Urban to design her bedroom. Accommodating this collection may have been one of the stipulations for this project. Though not accounted for in Urban's preliminary sketch for the room's design, the collection injects an aspect of Elaine's personality and interests into the room.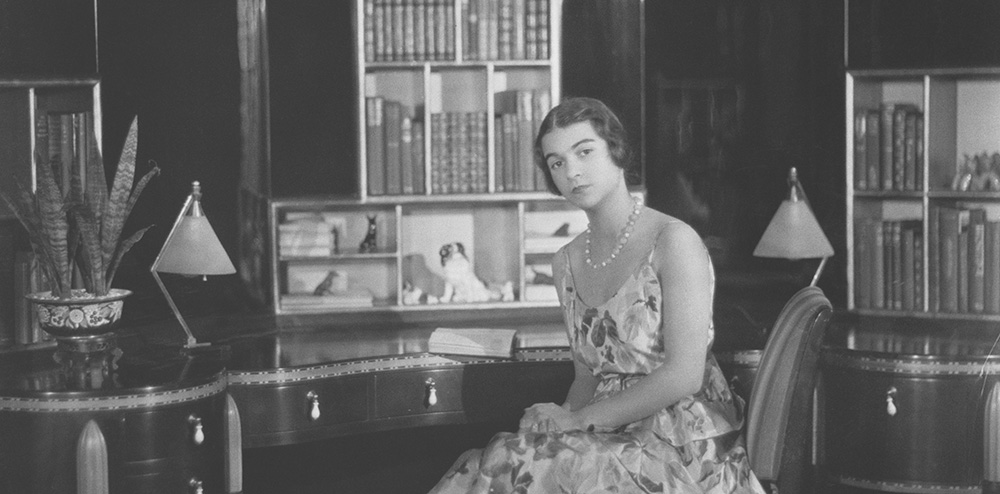 Elaine Wormser in her Bedroom (detail), Chicago, 1930. Photography by Alvina Lenke Studios.
To resurrect the Wormser Bedroom, we relied closely on photographs of the interior taken in 1930. Zooming into these old pictures, we were able to take inventory of Elaine's collection and determine which pups remained and which, over the years, had gone astray. Our aim was to present the room as faithfully as possible to the period photos. Thus, a search for the missing doggies began.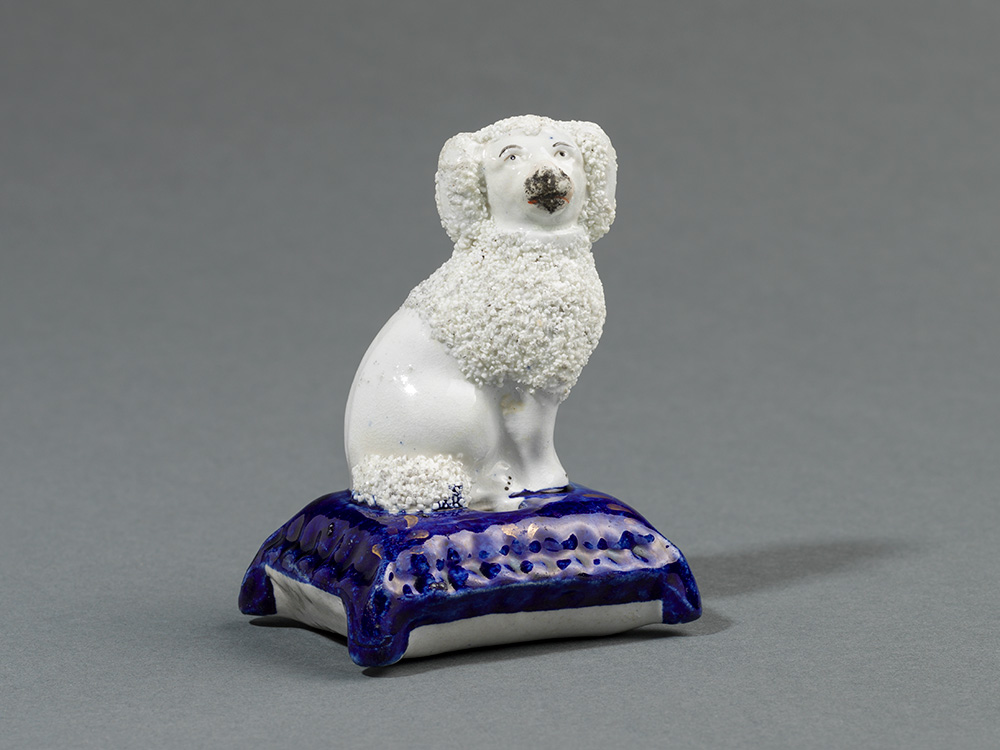 Poodle, mid-19th century, England (Staffordshire), earthenware, Gift of Mary Reis Sullivan, John Reis and Richard Reis in memory of their mother Elaine Wormser Reis, 2018.144
Some of the animals, like this white poodle posed on a blue cushion, were still in the possession of Elaine's family who graciously donated them to the museum.
Other pups were nowhere to be found, prompting a search for identical or similar examples to those spotted in the photographs. Calls were made to collectors and museum volunteers, antique malls were scoured, and much Googling took place.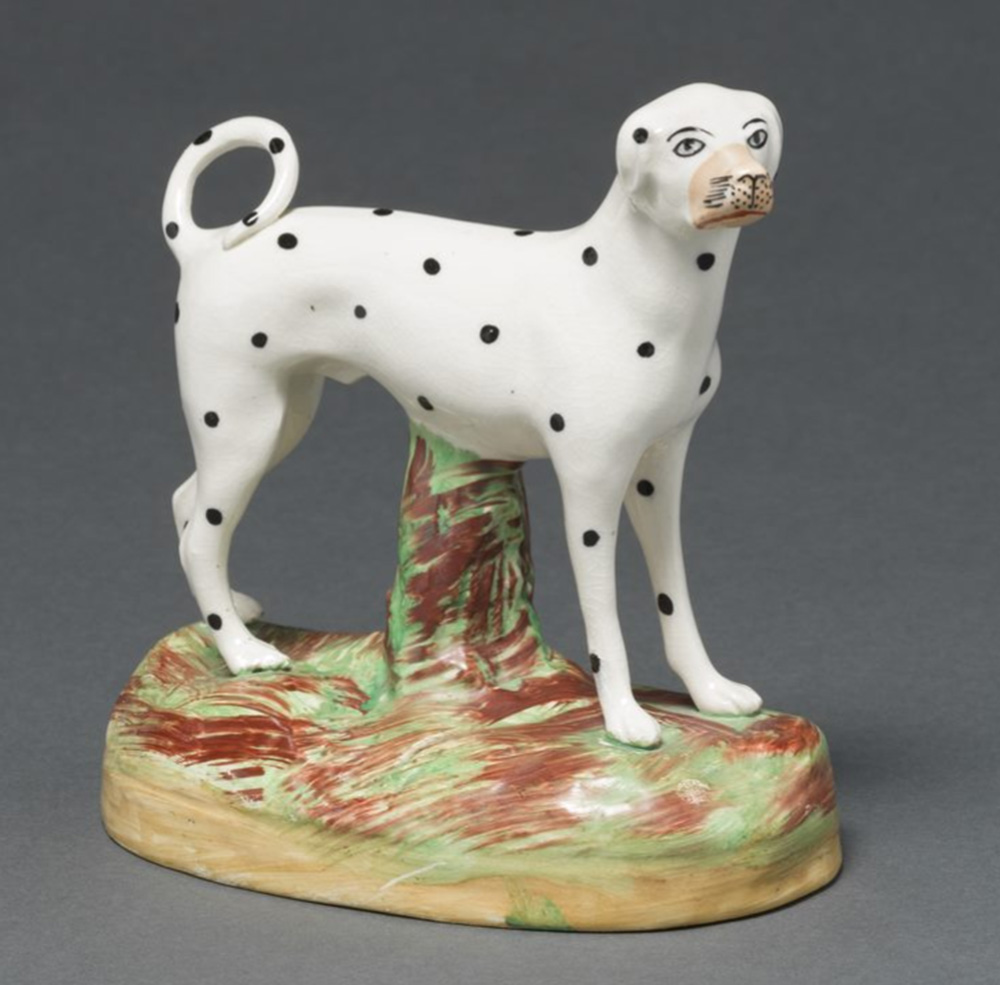 Dalmatian, circa 1880, Kent & Parr (English, 1880–1894), earthenware, Museum Purchase: Irene Boswell Buhr Fund, 2019.181
Based on a single photograph of Elaine's bookcase, a dealer of Staffordshire dog figurines in England helped us track down this somber-looking dalmatian—a doppelganger for the one on the lower shelf of the bookcase.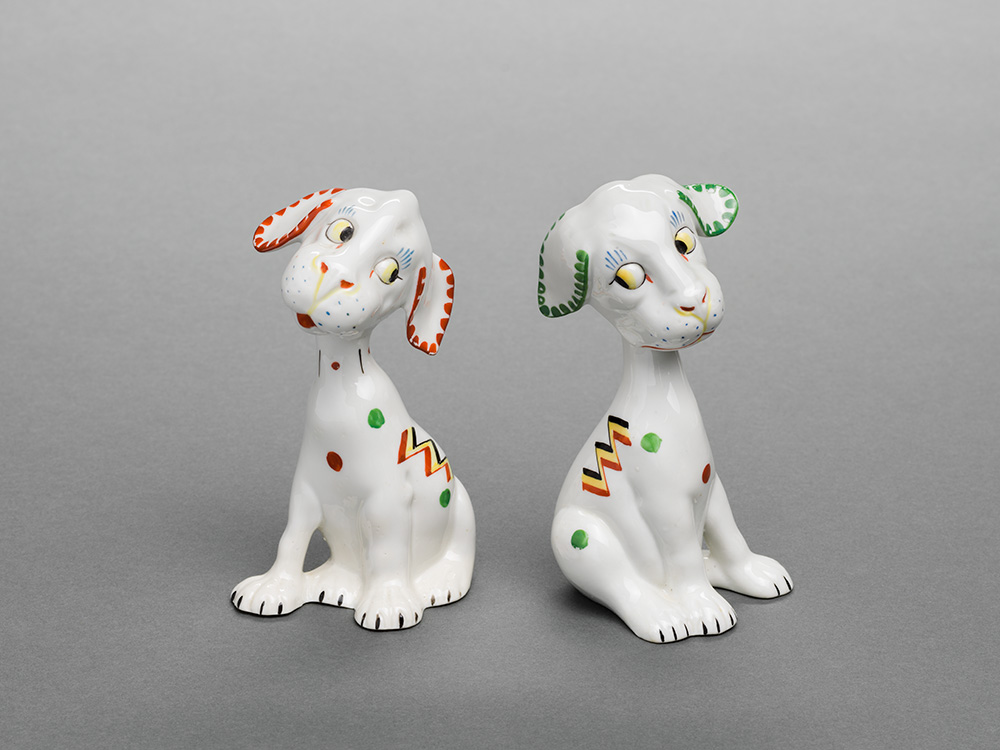 Pair of Dogs, circa 1925, Germany, porcelain, retailed by Lavin & Lauer Co. (American, active 1920s), Anonymous gift in honor of Audrey and Caitlyn Dehan, 2019.272a-b
These sweet and silly hounds were purchased on eBay. They match examples displayed in the niches surrounding Elaine's dressing table.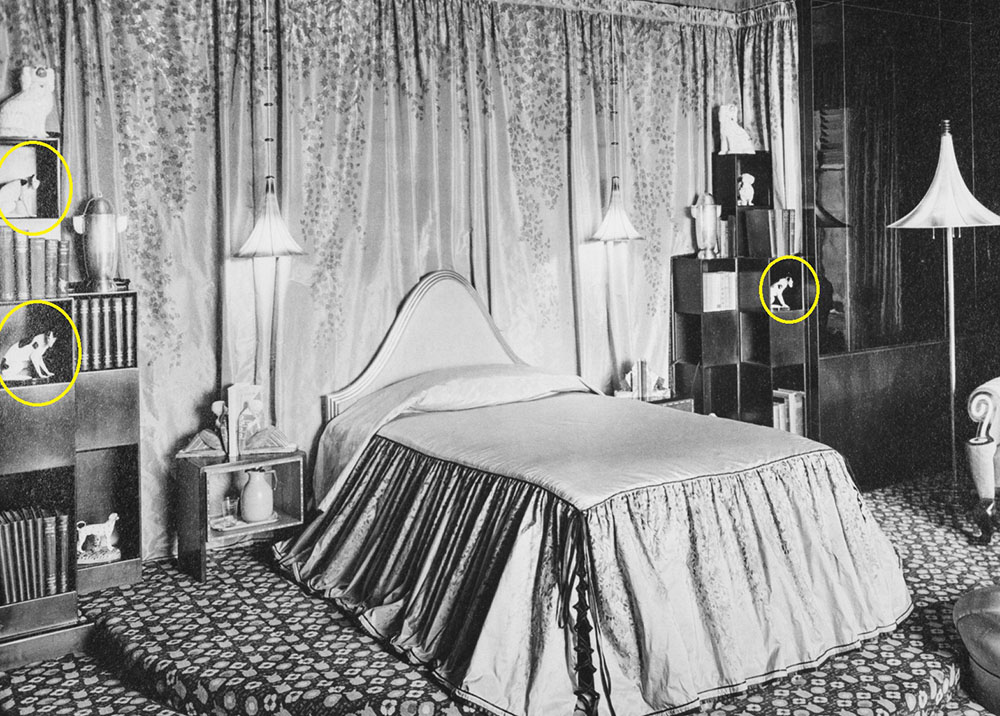 While we were able to recover some, other pooches still elude us. Such is the case with three so-called "dismal hounds" crouched in the nooks of Elaine's skyscraper-esque bookcases. If you have seen this pack, give us a shout.