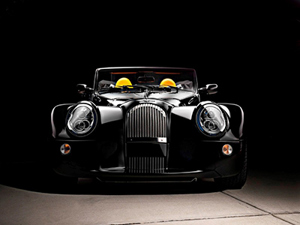 This fall, historical features meet contemporary design in the Morgen Aero 8.
The Morgan Motor Company of Malvern, England, has been hand building special order, wooden-framed vehicles since 1910. Introduced in 2001, the Aero 8 is Morgan's first new design since 1968. Its curved fenders, elongated hood and horse shoe-shaped front grill pay homage to historical car design, while the car's low body, neatly tapered tail and high-tech interior are contemporary in style. The use of computer-aided design systems and new metal alloys create a smooth mix of old and new in the car's aesthetics and mechanics.
Supporting the Cincinnati Art Museum's commitment to showcase art and design across multiple disciplines, classic and concept cars are exhibited throughout the year to introduce visitors to industrial design and its place in the history of art. The Morgan Aero 8 is on loan from the collection of Kathy and Jack Rolf.
Image: Morgan Aero 8, 2007, Morgan Motor Company (1910–), Chris Lawrence (–), lead designer, England (Malvern, Worcestershire). Aluminum alloy and Belgian Ash chassis, aluminum body. From the Collection of Kathy and Jack Rolf, L2009.9.