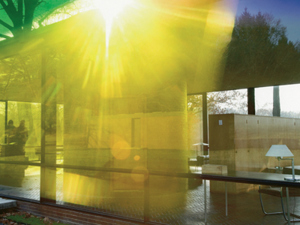 Artist James Welling has created beautiful and challenging photographs for over thirty-five years. Operating in the hybrid ground between painting and sculpture and traditional photography, he is a foremost photographic practitioner enthralled with the possibilities of the medium. Since the mid-1970s, Welling's practice has unflaggingly shifted to address an impressive array of issues and ideas: the tenets of realism and transparency, abstraction and representation, optics and description, personal and cultural memory, and the material and chemical nature of photography. His program, in particular, helps refine our definition of a photograph while offering a meaningful new paradigm for contemporary art. Monograph is the first comprehensive exhibition of this singular artist. It witnesses Welling's sustained relevance and enviable staying power in this field while simultaneously explicating the primary strands that permeate this artist's seemingly disparate oeuvre over three decades.
This exhibition generously sponsored by:
The Carl Jacobs Foundation

The Robert Mapplethorpe Foundation
Image: James Welling, 0818, 2006. Inkjet print, 33 x 50 in. (83.82 x 127 cm).