Created in conversation with current exhibitions David Driskell: Icons of Nature and History and Working Together: The Photographers of the Kamoinge Workshop, this program premiered in person in the museum's Fath Auditorium on March 17, 2022.
Shawn Walker: Art, Film, and the Kamoinge Workshop 
The artist shares his reflections on the ways film and art across mediums illuminated Kamoinge Workshop discussions and have intersected with his own art practice. 
Shawn Walker is among the foundational Kamoinge members. In parallel with his art practice, his professional practice included documentary filmmaking for New York public television station WNET, and for Newsreel—later known as Third World Newsreel—which focused on covering stories that the mainstream media did not. Walker had been the first among the Kamoinge Workshop members to study film, studying cinematography at the Free University in New York with Newsreel filmmaker Alan Siegel. And alongside all of this, Walker would tell you he sees himself as a cultural anthropologist, dedicated to collecting and preserving Black history.
---
Black Art: In The Absence Of Light, 
d
irected by Sam Pollard, 2021
David Driskell's 1976 seminal exhibition Two Centuries of Black American Art is the inspiration and entry point for interviews and in-studio footage of Black American artists shaping the visual culture of the twenty-first century.  
Use this username and password to access the film below:
Username: cam95
Password: digital
---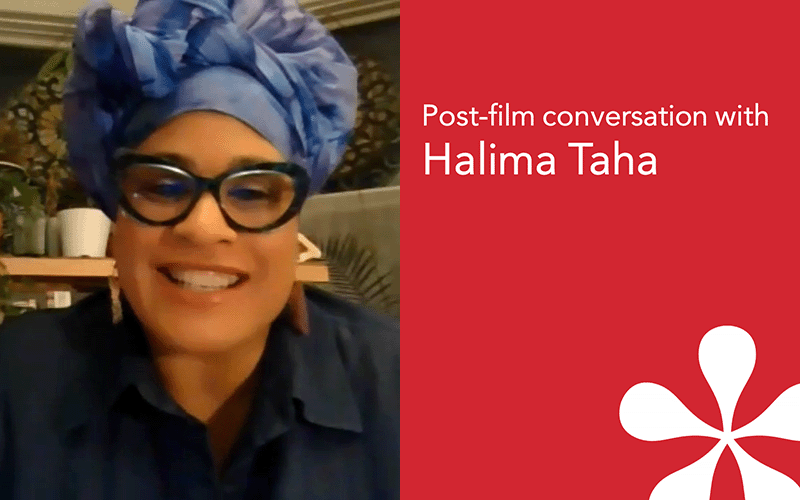 Post-film conversation: Halima Taha
Halima Taha expands on the historical contexts opened in Pollard's film for a broader discussion of past, present, and future Black visual culture in America.
Speaker introduction by Emily Bauman, recorded March 17, 2022. This conversation took place via live stream and has been edited for length and clarity, including removal of a brief pause in the live stream after the first five minutes of the presentation.
About the speaker  
Halima Taha is an art professional whose curatorial, art advisory, gallery, appraisal, strategic planning, writing and management services develop corporate, not-for-profit, academic and civic programs and audiences. She is best known for her groundbreaking best seller, Collecting African American Art: Works on Paper and Canvas (1998), the first book to validate collecting fine art, printmaking and photography by Americans of African descent as viable assets and commodities in the market. It was also used as a choice PBS membership incentive raising three times its fundraising goal. In addition, her work provided the foundation, in conjunction with the historic National Black Fine Art Show (1997–2009), for cultivating and educating the market that enabled Swann Galleries to successfully establish the first African American auction category within an international arena since 2008. Her work was also the catalyst for major museums to pursue collections of African American Art for exhibition within the last 20 years, worldwide. She is an arts advocate committed to nurturing the development, documentation and acquisition of Black visual culture as a professional speaker and arts writer for Artnet, Black Art In America, Pigment, Tribes, and SugarCane Magazine.