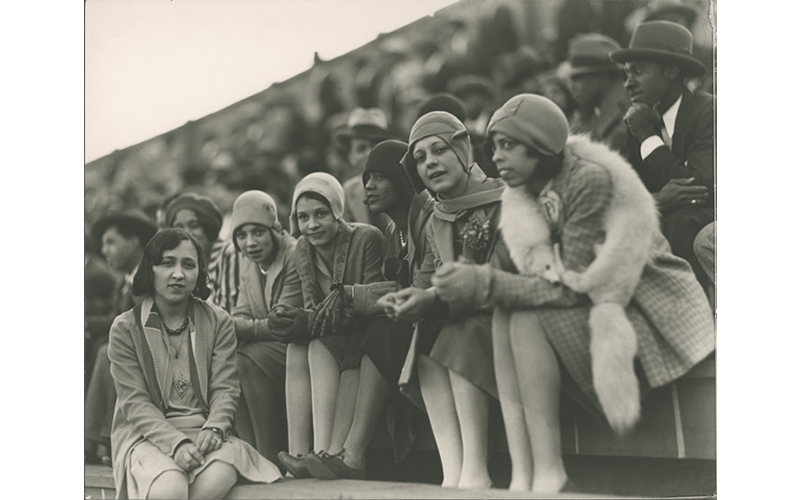 Young women at a sporting event, Washington D.C., circa 1920. Photography by Scurlock Studio (American, est. 1911). Scurlock Studio Records, Archives Center, National Museum of American History, Smithsonian Institution. 
---
Transcript
Hello, my name is Lindsay Williams and I am a Visitor Services Assistant at the museum. I will be reading the Choosing Modern section for Unlocking an Art Deco Bedroom by Joseph Urban.
Consider the modern expressions of the 1920s chosen by Elaine Wormser and other women of the era. What messages were they conveying when they fashioned themselves and their surroundings as modern rather than traditional?
Today, we may associate the "Roaring Twenties" with the glamour of Art Deco, but modernist design was not the dominant style of the period. Historically-inspired styles defined the American mainstream. Save for Elaine Wormser's modern bedroom, the Wormsers decorated their apartment using English antiques and historical reproductions. The family's interest in trying out the modern style for Elaine's bedroom suggests their progressive tastes and the forward-thinking values they hoped to instill in their only child, Elaine.
This section of the exhibition features artworks selected and used by women who chose the modern style as a means of personal expression.
---