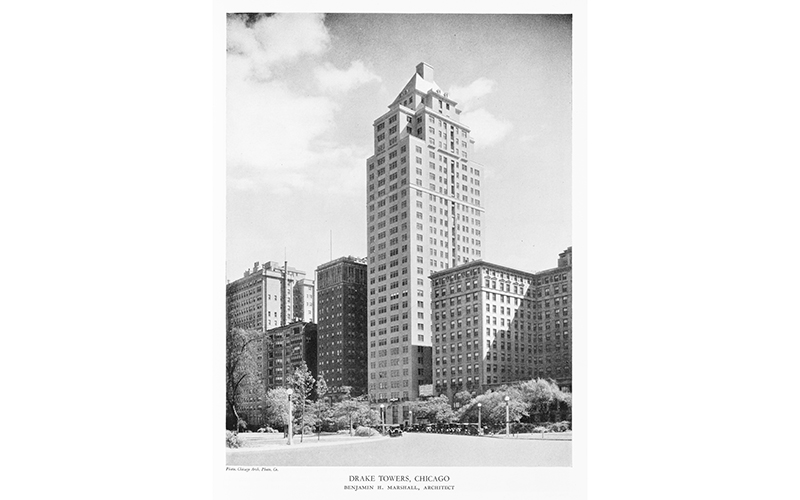 Drake Tower, Chicago, 1930, as published in Architectural Record.
---
Transcript
Hello, my name is Emily Holtrop. I am the director of learning and interpretation at the museum. I will be reading the Drake Tower section of Unlocking an Art Deco Bedroom by Joseph Urban.
The Wormser family apartment was located on the 27th floor of the Drake Tower in Chicago. Erected on the last parcel of vacant land facing north on Lake Shore Drive, the 30-story tower stood along the "Gold Coast" of Chicago's north shore, one of the city's wealthiest areas. Chicago's tallest residential building constructed prior to World War II, the Drake Tower was designed by architect Benjamin H. Marshall in 1928. Its apartments featured sweeping views of Lake Michigan and Lincoln Park. The Tower's lobby connected to the landmark Drake Hotel, and its tenants had access to all the hotel's services. The building's residents were also within walking distance of the city's business center, its best clubs, schools, shopping, and amusements.
---