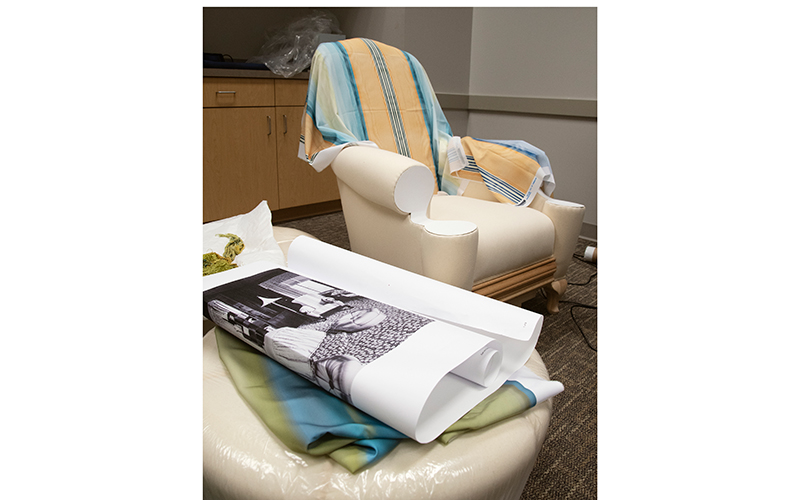 Production models for the armchair and hassocks. Photography by Erin Geideman
---
Transcript
Hello, my name is Rachel Boggs and I am a Visitor Services Assistant at the museum. I will be reading The Role of Reproductions section in Unlocking an Art Deco Bedroom by Joseph Urban.
Certain room elements, now lost, were identified as essential for inclusion and thus needed to be reproduced. As components of a total work of art, these missing components aid viewers in achieving a more complete experience and understanding of the Wormser Bedroom. In much the same way that museums sometimes use reproduction parts to restore artworks that are missing crucial pieces, we sought to make this collection whole again, showing it in a form and context true to its creators' designs. Each reproduction is fully acknowledged, opening a line of discourse about original versus replica and the value of reproductions as tools of understanding.
These reproductions were produced through close collaboration between museum staff and independent specialists. Each brought their own deep knowledge of the room, its creator, the era, materials, and techniques to the project. While these modern reproductions are not the originals, they define a significant relationship with the forms they replicate, as well as with the original objects that they were intentionally paired with. Without them, Joseph Urban's intent and talent would not have been completely understood or presented.
---