10x10 Teen Art Expo: Space Party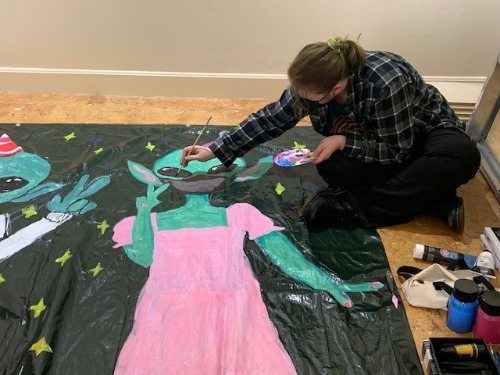 Thursday, May 6, 2021 at 5:30–7:30p.m.
Celebrate the 10x10 Teen Art Expo at this space-themed Costume party on Thursday May 6th from 5:30-7:30.
The party will be outdoors on Art Climb, located at the far end of the Cincinnati Art Museum parking lot.
 During the party, the best space-themed costume will win a gift card to Indigo Hippo Art Supply.  Participating Teen Art Expo Artists will receive a certificate, there will be an artmaking table and more. Social distancing and masks are encouraged for this outdoor event. Enhanced cleaning procedures and hand sanitizing stations will be available.
If you're not comfortable attending the party, you are welcome to visit the Expo at your convenience during the week.  The Expo will be on display in the Great Hall during open hours between May 4th – 9th. For more information about the 10x10 Teen Art Expo, please visit our web page.
Due to COVID-19 restrictions, please preregister for your visit  if you are visiting the expo, in order to ensure entry into the museum.
Add to Calendar