Cincinnati Asian Arts Festival 2021 Online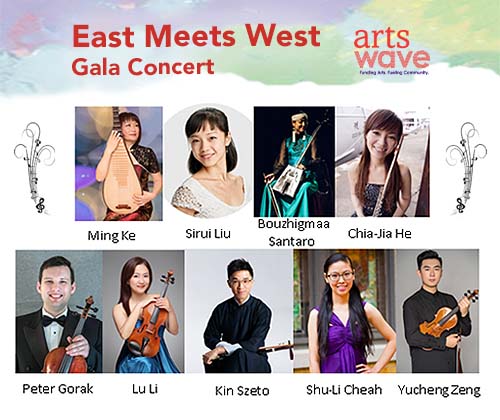 Sunday, October 24, 2021 at 3–4 p.m.
The Cincinnati Art Museum is collaborating with local Asian community groups to jointly present the Cincinnati Asian Arts Festival 2021. Due to the high levels of COVID-19 transmission in Hamilton County and the surrounding area, the event is rescheduled to October 24, 2021 and will be presented as a virtual event.

The festival will celebrate the theme "Inclusion, Diversity, and Life" with the hopes of building a more vibrant, prosperous community through the power of art. Composed of two parts, Hello Cincinnati and the East Meets West Concert, this free one-hour event will begin streaming at 3 p.m. on October 24, 2021 from the museum's website.
A link for the live event will be shared on this page soon.

---
This event is sponsored by ArtsWave.
Event Planning Committee
Alliance of Chinese Culture & Arts USA
Cincinnati Asian Art Society
Lao and Thai Communities
Korean Community
Asian Community Alliance
India Cultural Association Cincinnati
Cincinnati Music & Wellness Coalition
GE Asian Pacific Allies Forum (GE APAF)
Japan America Society of Greater Cincinnati
Filipino American Association of Southern Ohio
Vietnamese Student Association of the University of Cincinnati
Liuzhou-Cincinnati Sister Cities|Cincinnati Sister City Association
New Taipei-Cincinnati Sister Cities|Cincinnati Sister City Association
Chongqing-Cincinnati Friendship Cities|Chinese Chamber of Commerce
Asian Pacific Islander American Public Affairs Ohio - Cincinnati Chapter
---
If you need accessibility accommodations for this program or event, please email [email protected]. Please contact us at least two weeks in advance to ensure accommodations can be made.
Add to Calendar