Black Future Series: A Conversation on Black Art Collectives–Past, Present, Future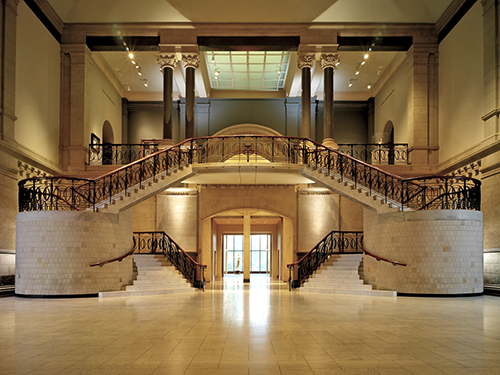 Thursday, April 14, 2022 at 7–8 p.m.
Toilynn O'Neal, Founding Director of the Robert O'Neal Multicultural Arts Center, hosts a discussion about the significance and importance of Black Art Collectives and movements, with a distinguished panel of Black artists and history-holders including artist Jimi Jones, artist/educators Annie Ruth and James Pate, and Cincinnati-born Kamoinge Workshop photographer, Beuford Smith. (Please see bios below.) The panel will explore African American cultural and historical experience through their creative lens, and the transformative ways African American artists use their voices to make an impact in their communities and beyond.
6:30–7 p.m.: Black Futures Series: Creativity in Dialogue spoken word performances in the Western and Southern Galleries (G232 and G233)
7–8 p.m.: Panel discussion in Fath Auditorium
8–9 p.m.: Public reception in the Castellini Room, adjacent to Fath Auditorium. 

Free. Limited seating.
This event is part of the Black Futures Series inspired by David Driskell and the Kamoinge Workshop's commitment to mentorship, self-representation, and the creation of opportunity, brought to you through a partnership between CAM and the Robert O'Neal Multicultural Arts Center.  


Moderator Bio 
Toilynn O'Neal (Turner) is passionate promoter of diversity through the arts and education who wears many hats in the cultural, educational, and artistic community. As Founding Director of the Robert O'Neal Multicultural Arts Center (ROMAC), O'Neal works to celebrate, advance, and preserve African American culture and achievement through the arts, history, and education while uplifting the rich diversity of artists and cultures of Greater Cincinnati. The ROMAC will be a hub for Black Indigenous People of Color (BIPOC) artists and live in the historic Regal Theatre in the West End community. O'Neal is also the Executive Director of Queen City Foundation, which provides educational opportunities for African American students to reach academic excellence and exposes them to resources and programs that prepare them to be productive, creative, ethical, engaged citizens and leaders with an informed global perspective. Her extensive list of current volunteer positions includes membership on the board of the Cincinnati Arts Association, The Cincinnati Ballet, Clifton Cultural Art Center, Invest in Neighborhoods, and the Nrityarpana School of Performing Arts. 
O'Neal was recently recognized as one of the Cincinnati USA Regional Chamber's "We Are Making Black History" campaign honorees. Other awards and recognition include the MAC Award for Diversity and Leadership in the Arts from the Multicultural Awareness Council (MAC) of the Cincinnati Symphony Orchestra, Gold Star Chili's "Flavor Maker," the NAACP Arts and Education Award,  Cincinnati USA Convention & Visitors Bureau's "Wendel P. Dabney Spirit Award," Cincinnati Who's Who in Black Cincinnati for the Arts, Kenton County (KY) Award for Art Education, Leading Women Award for Art/Entertainment (Women Fund Greater Cincinnati Foundation), Cincinnati YWCA Rising Star Recipient, Cincinnati Herald Nefertiti Award, Eye of the Artist Foundation "Dada Rafiki" Award, Outstanding Woman of America, and an Applause ImageMaker Emerging Leader Recipient. 
Panelist Bios 
Jimi Jones, is a graduate of the University of Cincinnati College of Design, Architecture, Art, and Planning and a retired P&G Art Director. A founding member of the Neo-Ancestralist art movement in Cincinnati, he has had numerous shows including at the Contemporary Arts Center, the Wilber Jennings Gallery in New York, and a one man show at the Springfield Museum of Art. Jimi has a studio at the Carl Solway Gallery building in downtown Cincinnati. 
James Pate was born in Birmingham, Alabama, and raised in Cincinnati, where he attended the Art Academy of Cincinnati. Pate has been a recipient of an Ohio Arts Council Individual Excellence grant and two Montgomery County Individual Artist Fellowships. For the past ten years, Pate has created large-scale charcoal drawings and scratchboard pieces, and is widely known for his idiosyncratic Techno-Cubism style, which fuses immaculate realism with spatial abstraction. Pate currently lives, works, and teaches in Dayton, Ohio, where he designs instructional methods for encouraging at-risk students to stay in school for the Dayton Public Schools. He is also engaged in graphic design projects and fine arts production. 
Annie Ruth is an internationally respected artist and arts educator. Her work positively influences audiences in Europe, Africa, and throughout the United States. Her arts curriculum sets are used in educational and cultural institutions around the world. She earned a Bachelor of Arts Degree in Interdisciplinary Studies from National University in San Diego, California and studied graphic design at the University of Cincinnati, College of Design Architecture and Art. Annie Ruth has received critical acclaim for her work in the community. 
Beuford Smith—one of the fourteen early members of the Kamoinge Workshop featured in the major museum exhibition Working Together: The Photographers of the Kamoinge Workshop—was born and raised in Cincinnati, Ohio. A self-taught photographer, Smith began freelancing in the late 1970s. He is the founder of Cesaire Photo Agency and a founder and chief photo editor of the Black Photographers Annual (1973-1981). He has taught photography at Cooper Union, Hunter College, and the Brooklyn Museum. Smith served as staff photographer for Emmanuel Baptist Church from 1995-2007. He is a former President (1997-2003) and member (1965-2005), and now president emeritus of Kamoinge, Inc. Smith spearheaded the Kamoinge collective's effort to achieve 501(c)3 status and facilitated collecting photos by Kamoinge members for the book The Sweet Breath of Life, edited by Frank Stewart. Smith served on the curatorial committee for the Committed to the Image exhibition at the Brooklyn Museum in 2001 and on NYFA's photography panel in 2002. He is also a former Advisory Board member of En Foco, Inc. (2005-2012). Smith received a New York Foundation for the Arts Fellowship in 1990 and 2000, a LightWork Artist-in Residence Fellowship in 1999 and an Aaron Siskind Foundation Fellowship in 1998, among other awards. Smith's collection of photographs and archival material forms a key historical document on the creative and collaborative landscapes in which he has been involved in the twentieth and twenty-first centuries.
---
If you need accessibility accommodations for this program or event, please email [email protected]. Please contact us at least two weeks in advance to ensure accommodations can be made.
Registration is not requested for this event.
Add to Calendar