CAM Kids Day: Dance Party!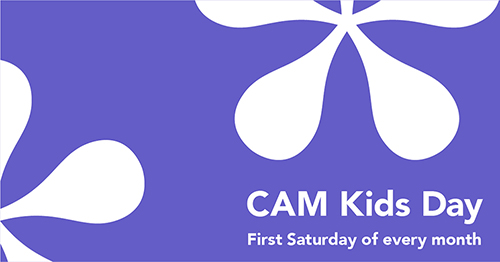 Saturday, December 3, 2022 at 11 a.m.–3 p.m.
Let's boogie! We are celebrating our Beyond Bollywood Exhibition with a day filled with twisting and twirling for the whole family. Pick up an agenda and a family scavenger hunt at the front desk, then enjoy hands-on preschool activities starting at 11 am in the Great Hall, and docent-led activities throughout the museum starting at noon. Don't miss a family-friendly dance performance featuring dance students from the Cultural Centre of India, the Nrityarpana School of Indian Classical Dance, and students of Kanupriya Sharma beginning at 1:30 p.m. in the Great Hall! Plus hands-on art-making in the Rosenthal Education Center and the My CAM custom scavenger hunts are available all day.

Schedule of Events:
- 11 a.m.-1 p.m.: Artmaking in the Fountain Room & Storytime with the Library in Gallery 119
- 12-1:30 p.m.: Activity stops throughout the museum
- 1:30 p.m.: Special Performance in the Great Hall
- 2-3:30 p.m.: Activity stops throughout the museum
Drop-in, FREE.
Presented by:

---
If you need accessibility accommodations for this program or event, please email [email protected]. Please contact us at least two weeks in advance to ensure accommodations can be made.
Add to Calendar